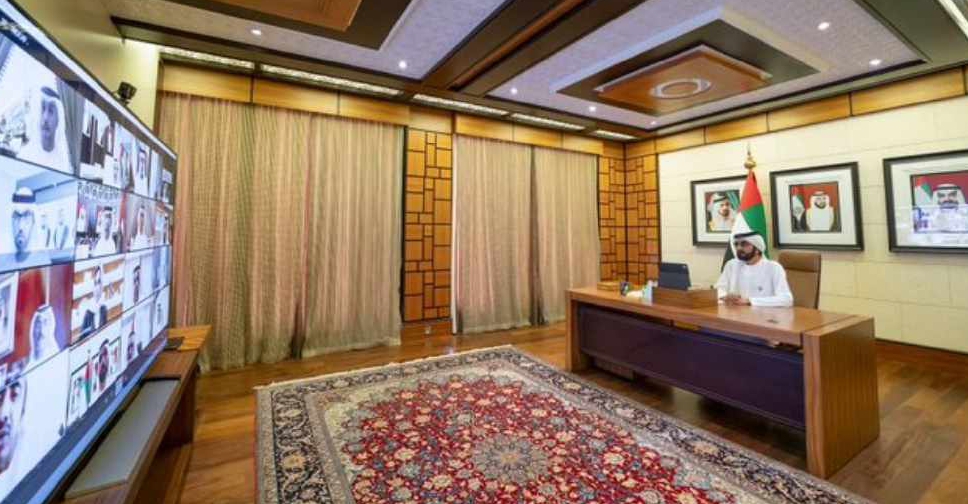 twitter/(@HHShkMohd)
The UAE will be adding AED16 billion to its economic stimulus package.
That's according to His Highness Sheikh Mohammed bin Rashid Al Maktoum, Vice President and Prime Minister of the UAE and Ruler of Dubai, who chaired a cabinet meeting remotely on Sunday.
Sheikh Mohammed clarified that this will bring the total amount for the economic stimulus package to AED126 billion in the country.
His Highness explained that new measures and procedures will be adopted in order to reduce business set-up fees and support SME's in the Emirates.
Sheikh Mohammed revealed that these measures will also help "expedite the implementation of major government infrastructure projects.
محمد بن راشد: ترأست اجتماع مجلس الوزراء،أقررنا خلاله حزمة دعم إضافية بقيمة ١٦ مليار درهم ليصل إجمالي الحزمة التحفيزية الاقتصادية ١٢٦ مليار درهم في الدولة.واعتمدنا أيضا حزمة إجراءات جديدة لخفض كلفة الأعمال ودعم الشركات الصغيرة والتعجيل بتنفيذ مشروعات البنية التحتية الحكومية الكبرى pic.twitter.com/Fy2oD9otRD

— Dubai Media Office (@DXBMediaOffice) March 22, 2020