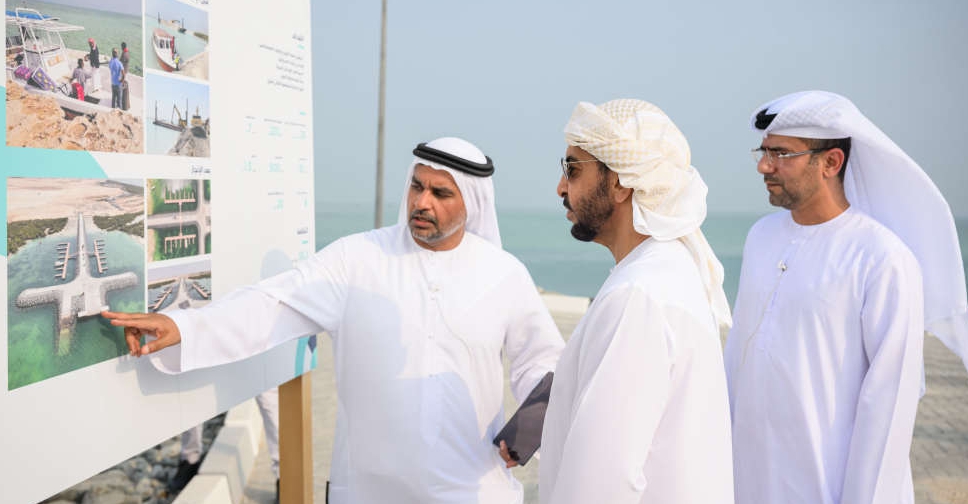 The Sila Community Harbour and Al Fayiyi Island Marina were inaugurated in Al Dhafra Region as part of a series of marina developments by the Department of Municipalities and Transport.
Abu Dhabi Maritime, part of AD Ports Group, executed the project. It was carried out under the supervision of Sheikh Hamdan bin Zayed Al Nahyan, the Ruler's Representative in the Al Dhafra Region.
The Al Dhafra master development plan aims to strengthen the local maritime community, create employment opportunities and preserve local heritage and culture.
The newly modernised Sila Community Harbour features two sets of pontoons to accommodate 64 fishing boats and private vessels, a dhow quay wall and middle shore quay wall, a Ro-Ro ramp, a 14-metre slipway and 68 wet berths alongside other facilities, including a fish market to serve the residents of the area, an administration building and a restaurant.
Moreover, the new Al Fayiyi Island Marina includes a navigational canal spanning 500 metres in length and 35 metres in width, a 220-metre road connecting the land to the basin, a 1.5-metre-deep basin for mooring and handling boats, 26 wet berths, solar lighting, a dhow ramp, a slipway, and a ramp for navigational aids in the canal providing safe and reliable access to and from Al Fayiyi Island for residents and visitors.
Sheikh Hamdan commended the wise leadership's efforts to develop the Al Dhafra Region through the various infrastructure projects that promote trade, industry and tourism. He also hailed the role of AD Ports Group in consolidating the position of the Emirate of Abu Dhabi as a leading global destination for business and investment.
He said: "Today's inaugurations mark an important milestone in enhancing the commercial, economic, maritime and logistical capabilities of the Al Dhafra Region, elevating its position as a distinguished maritime destination. These development projects contribute to strengthening the local fishing sector and advancing a sustainable maritime community, but they also significantly promote economic diversification and create new investment opportunities in the UAE and the region".