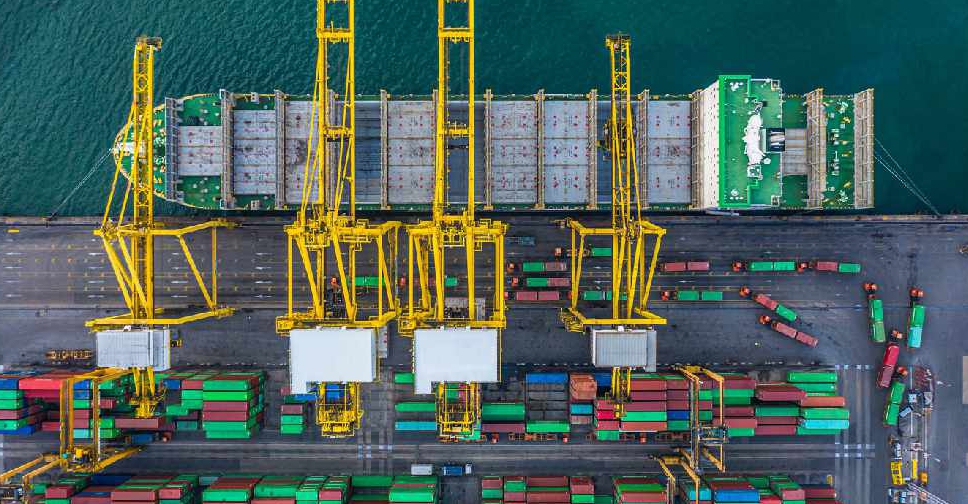 Trade and investment relations between the UAE and G20 countries continue to witness steady growth.
Dr. Thani bin Ahmed Al Zeyoudi, Minister of State for Foreign Trade, said in 2022, non-oil trade between the two sides hit $341 billion, which is 55 per cent of the UAE's total non-oil trade.
"This represents a 21 per cent increase from 2021, and a 56 per cent and 34 per cent growth from 2020 and 2019, respectively," the minister told the Emirates News Agency (WAM) in India on the sidelines of the 2023 G20 New Delhi Summit.
"G20 countries are the UAE's largest trading partners, accounting for 43% of its non-oil exports, 39% of re-exports, and 67% of imports," he added.
Al Zeyoudi noted that this upward trajectory continued in the first half of 2023, with non-oil trade reaching $181.9 billion, up 14.4 per cent from the same period in 2022.
"The UAE's non-oil exports to G20 countries grew by 10.6% in the first half of 2023, reaching a total of $23.4 billion. The value of re-exports to these countries also rose by 14% to $38 billion. Imports increased by 15.2% to $120.5 billion."
The minister added that the total balance of direct Emirati investments in these countries reached more than $215 billion by the end of 2021, which represents 92.5 per cent of all Emirati investments worldwide.
"The total investment balance of G20 countries in the UAE is also significant, reaching more than $74.2 billion, accounting for 43.3% of all foreign direct investment (FDI) into the UAE," he pointed out.
Al Zayoudi said that the UAE's invitation to the G20 Summit is a recognition of its status as a major economic player, a key partner in the global trading system and a responsible global citizen.
He reiterated the UAE's commitment to ensuring inclusive access to the global trading system for the nations of the Global South, underscoring the role of trade as a catalyst for industrial productivity, job creation and knowledge-sharing.
The minister also underlined the need to enhance the participation of small and medium sized businesses and encourage diversification of import sources, especially for critical sectors.