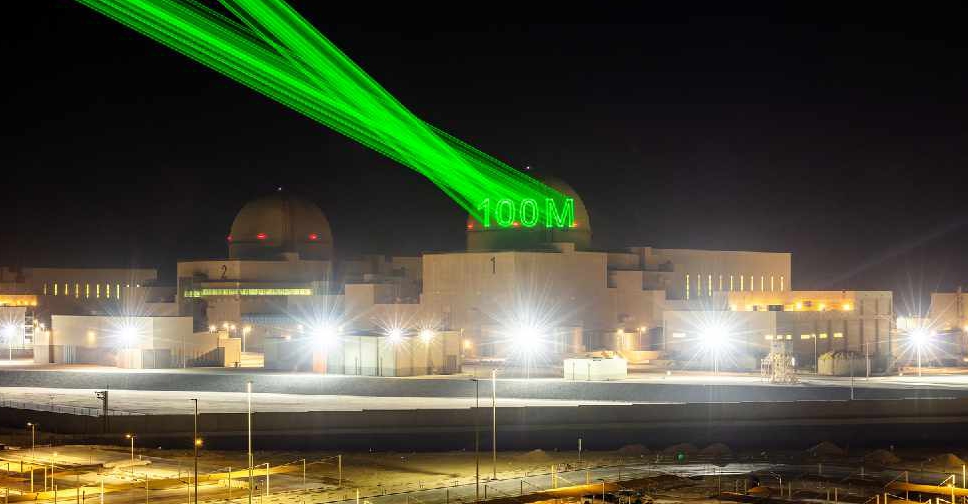 Supplied
The UAE's Barakah nuclear energy plant has crossed another major safety milestone.
It has completed 100 million safe man-hours without a Lost Time Injury (LTI), which is a significant industrial safety accomplishment.
Thousands of construction workers have committed to safe working practices and have received regular training to achieve this project milestone.
The accomplishment highlights the Emirates Nuclear Energy Corporation's (ENEC) success in implementing the highest standards of safety, security, and quality in developing the UAE's peaceful nuclear energy programme.
ENEC and its prime contractor and joint venture partner, the Korea Electric Power Corporation (KEPCO) have worked closely together for more than a decade on implementing the highest safety and quality standards and ensuring an exceptional safety culture.
"Achieving 100 million safe work hours is a testament to the UAE's ability to safely deliver complex megaprojects and sets a new industrial safety record for nuclear new build projects," said Mohamed Ibrahim Al Hammadi, Chief Executive Officer of ENEC.
The Barakah Plant is one of the largest nuclear energy plants in the world, with four units.
Construction began in 2012 and has progressed steadily ever since.
Unit 1 started commercial operations in April 2021, while Unit 2 has completed the fuel load process and is working through all the required processes before start-up.
Construction of Units 3 and 4 are in the final stages with the Units 94 per cent and 89 per cent complete, respectively.
The project as a whole is now more than 95 per cent complete.
This is another key milestone in the UAE's peaceful nuclear energy programme, as the Barakah plant continues to produce abundant, emissions-free, 24/7 electricity to support the nation in meeting its climate change targets.

Read more: https://t.co/BOSxgmxhFf

— مكتب أبوظبي الإعلامي (@admediaoffice) June 15, 2021
مؤسسة الإمارات للطاقة النووية، بالتعاون مع الشركة الكورية للطاقة الكهربائية - كيبكو، المقاول الرئيسي لمشروع محطات براكة للطاقة النووية، تسجل 100 مليون ساعة عمل آمنة تماماً خلال إنشاء محطات براكة للطاقة النووية #في_أبوظبي. pic.twitter.com/Osfm252oEs

— مكتب أبوظبي الإعلامي (@admediaoffice) June 15, 2021