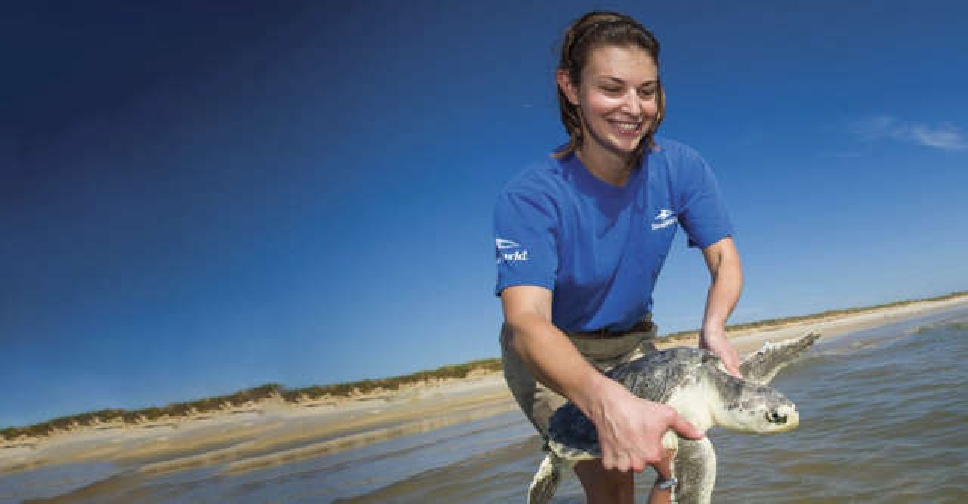 Official Website
Yas SeaWorld Research & Rescue has opened in the UAE capital, with the aim to become a key contributor to marine-life conservation in both the UAE and the wider region.
Located on Abu Dhabi's Yas Island, the centre will conduct integrated research, rescue, rehabilitation and education programmes focusing on the marine ecology of the Arabian Gulf.
It will be led by a team of dedicated marine scientists, zoologists and experts in research, rescue and animal care.
The centre will have a fleet of rescue vehicles that includes two custom-made rescue boats and a state-of-the art veterinary hospital for triage of animals in critical condition.
It will also have over 25 rescue pools, from large pools for marine mammals to smaller pools for fish, invertebrates and marine reptiles. Two of the larger pools are equipped with lifting floors, which will make access for treatment easier and less disruptive for the animals. An on-site lab at the centre is also equipped with advanced rescue and rehabilitation capabilities including the ability to conduct in-house pathology analysis for wildlife.
Along with a joint SeaWorld Abu Dhabi team of expert educators, the centre will conduct workshops and lectures, both on its premises and in schools, offering learning and training opportunities for students as well as educators in the areas of marine life science and conservation.
Chairman of Miral, Mohamed Khalifa Al Mubarak, said, "Together with SeaWorld, we will be pushing the limits of science and conservation to become the foremost knowledge hub for marine scientists, not only in the UAE, but also in the wider region."
Chairman of SeaWorld Parks & Entertainment Scott Ross, added, "Extending this legacy here in the UAE is important for global conservation and is consistent with the UAE and wider region's tradition of honouring the importance of the sea."