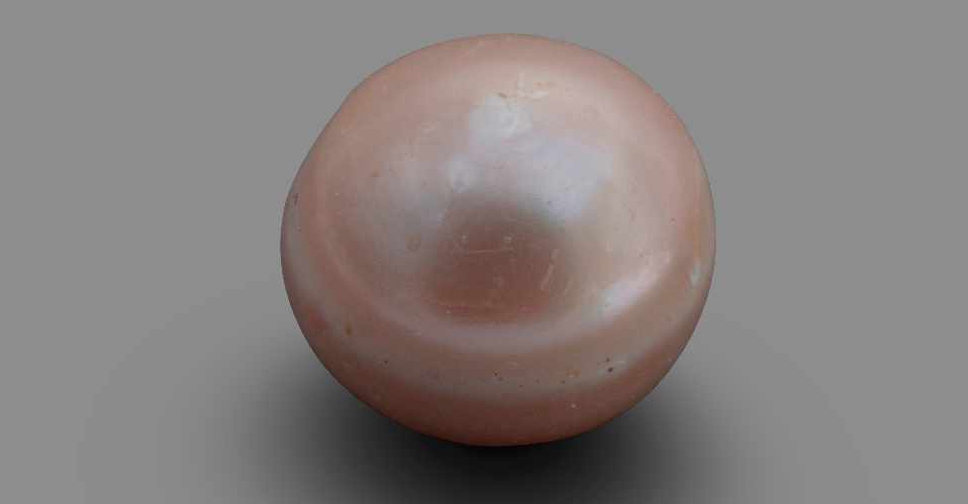 WAM
The oldest-known natural pearl in the world has been discovered in Abu Dhabi.
The gemstone, thought to be 8,000-years old, was unearthed on Marawah Island off the emirate's coast by archaeologists from the Department of Culture and Tourism.
Dubbed the 'Abu Dhabi Pearl', it was found in layers that have been radiocarbon dated to 5,800-5,600 BCE, during the Neolithic period.
Officials say the discovery proves pearls were used in the UAE nearly 8,000 years ago and it represents the earliest known evidence for pearling yet discovered anywhere in the world.
It will now go on display at Louvre Abu Dhabi as part of a special exhibition, but will eventually be housed at Zayed National Museum, which is being built on Saadiyat Island.
Before this discovery, the earliest-known pearl in the UAE was found at a Neolithic site in Umm Al Quwain and was believed to be 7,500 years old.
.@DCTAbuDhabi archaeologists discover the oldest known natural pearl in the world on Marawah Island in #AbuDhabi. The 'Abu Dhabi Pearl' dates back to nearly 8K years, reflecting Abu Dhabi's deep economic & cultural history that dates back to the dawn of prehistory. pic.twitter.com/AcOANFUzg7

— مكتب أبوظبي الإعلامي (@admediaoffice) October 20, 2019