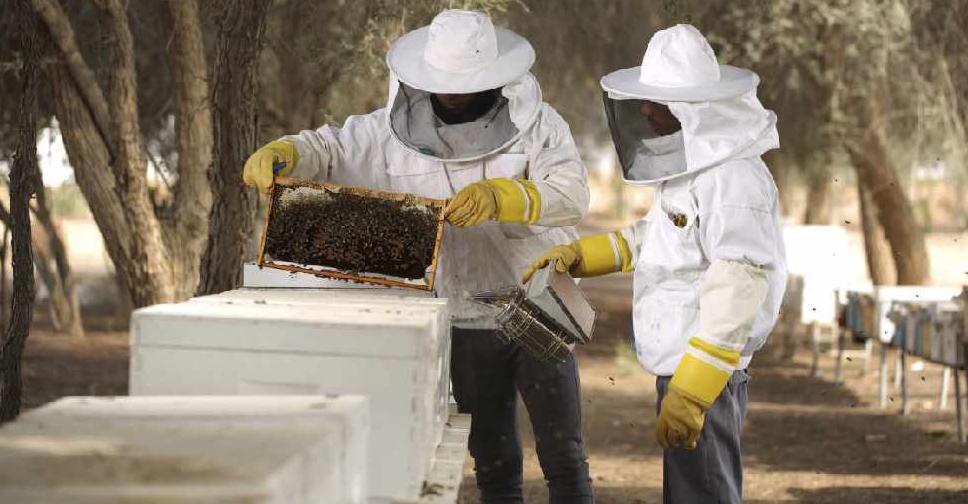 WAM
In case you didn't know, it's World Bee Day today - and it's a timely reminder about the UAE's buzzing beekeeping industry.
Since 2015, the Abu Dhabi Agriculture and Food Safety Authority (ADAFSA) has intensified efforts to develop Emirati bee species that can survive throughout the year in the harsh desert climate.
It has been raising queen bees twice a year, with the first season running from mid-February to mid-April, while the second one continues from mid-September to the end of November.
There's also a high-tech laboratory in Al Ain where people are trained to diagnose honey bee diseases and pests.
In addition to their environmental benefits, these projects have been helping produce high-quality honey, which plays a crucial role in the country's food security system.
May 20 was officially named World Bee Day in 2018 by the United Nations in a bid to raise awareness about the role bees play in keeping the planet healthy.