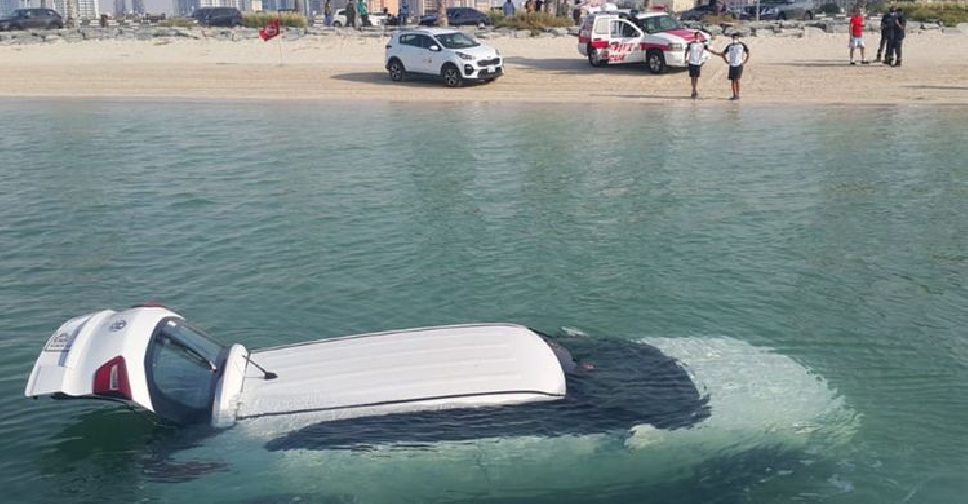 Dubai Police
A woman has driven into the sea at Al Mamzar Beach in Dubai.
According to Dubai Police, officials received a call at 4:00 pm on Friday after she failed to put the car in parking gear.
The female driver was in the parking lot when she lost control off the car and accidentally stepped on the accelerator, which caused her vehicle to drive across the beach and into the water.
Authorities confirmed that the woman did not suffer any injuries and her car was successfully pulled out of the water using a winch.