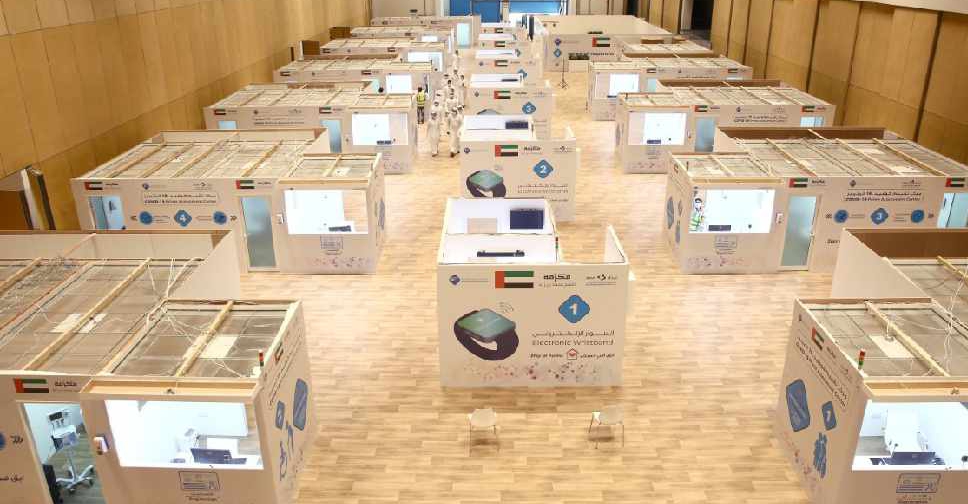 WAM
Two COVID-19 assessment centres have opened in the emirate of Abu Dhabi that cater exclusively to people who test positive for the virus.
The facilities provide patients with easy and safe access to further testing, medical assessment and guidance on what to do next.
Depending on the severity of the illness, they could be sent to hospital or given a tracking device and asked to go home or to an isolation facility.
As per the Department of Health's (DoH) standards, patients who test positive have to be tested again in order to confirm the results and put in place an appropriate treatment plan.
The centres, managed by the Abu Dhabi Health Services Company (SEHA), are open daily between 8:00 am and 8:00 pm.
The one at Abu Dhabi National Exhibition Centre (ADNEC) has a capacity of up to 2,000 patients, while the other one at Al Ain Convention Centre can handle 1,500 people.
They have been designed in accordance with the highest standards of safety and infection control with separate passageways and halls for different categories of visitors.