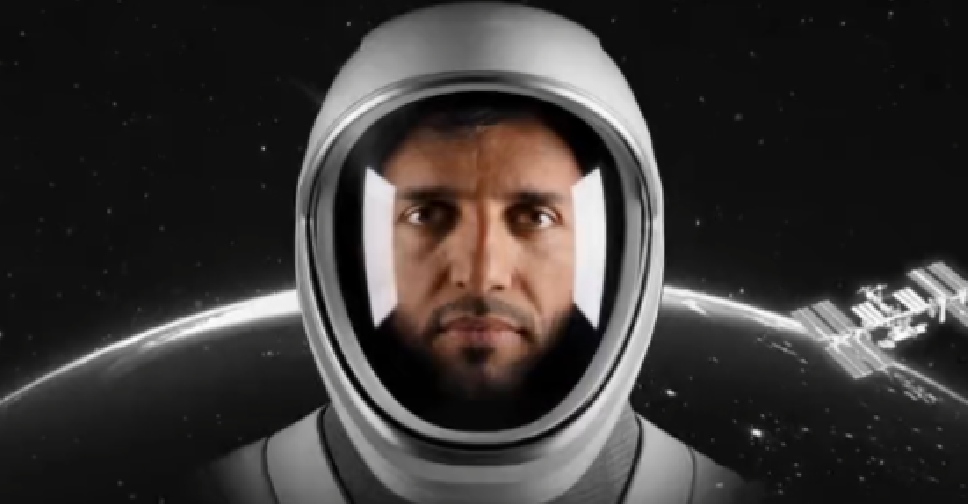 Twitter
NASA called off a launch planned early on Monday of the International Space Station's next long-duration team due to an "issue with the ground system".
The countdown had seemed to be progressing smoothly until about two and a half minutes before blastoff, when NASA announced on its live webcast that the launch of the four crew members on a six-month science mission would be postponed.
Speaking to Dubai Eye 103.8's The Agenda, Dr. John Sheldon, who has over 25 years of experience in the space sector and is a partner at Azur X, explained what t10 fluid is and why it can halt space launches.
He elaborated on how the safety of the astronauts is of the highest priority.
In an update on Twitter, NASA said a new launch date will be announced soon.
Dr Sheldon said the launch could be rescheduled within a matter of days.
UAE astronaut Sultan Al Neyadi and other members of Crew-6 were scheduled for lift off from the Kennedy Space Centre in Florida at 10:45 am (UAE time) on Monday.
Here's the live coverage of the space launch:
In a series of updates earlier on Monday, the Mohammed bin Rashid Space Centre (MBRSC) showed how the ground support team conducted a final inspection of Al Neyadi's suit before entering the Dragon spacecraft.
فريق الدعم الأرضي يجري فحصًا نهائيًا لبدلة رائد الفضاء سلطان النيادي قبل الدخول إلى المركبة دراجون.#طموح_زايد #أطول_مهمة_فضائية_في_تاريخ_العرب pic.twitter.com/EurY62bdFz

— MBR Space Centre (@MBRSpaceCentre) February 27, 2023
Al Neyadi was also seen signing on the white wall as per protocol just moments before entering the Dragon spacecraft.
رائد الفضاء سلطان النيادي يوقع على جدار الغرفة البيضاء في بروتوكول متبع قبل الدخول إلى المركبة دراجون.#طموح_زايد #أطول_مهمة_فضائية_في_تاريخ_العرب pic.twitter.com/qPwMyAwHvw

— MBR Space Centre (@MBRSpaceCentre) February 27, 2023