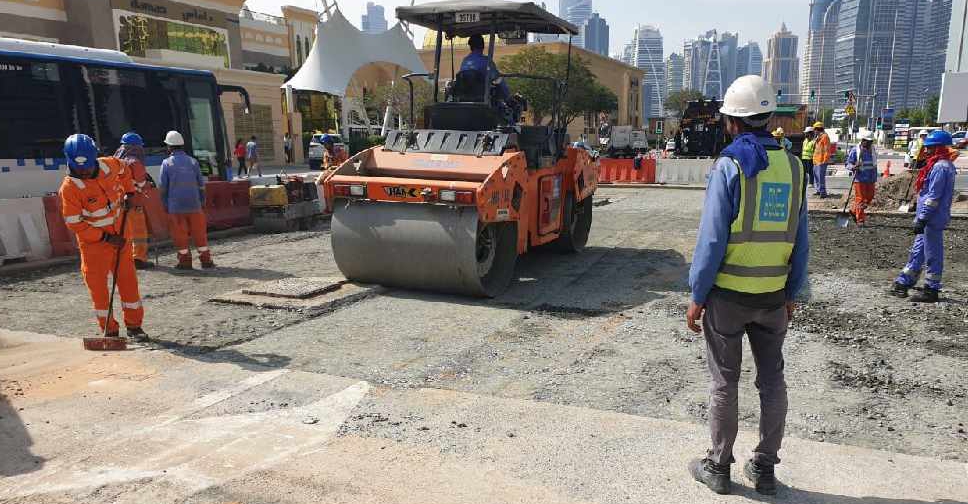 @RTA_Dubai/ Twitter
If you have come across unusually heavy traffic in Dubai's Jumeirah Lakes Towers, it's all due to emergency road repair works being carried out in the area.
Temporary traffic diversions came up over the weekend to fix a faulty pipe.
The Roads and Transport Authority (RTA) says it's already started paving the street affected by the urgent maintenance work and traffic should return to normal soon.
It has advised motorists to drive with caution and follow the sign-boards in the area.
Adel Al Marzouqi, Director of the RTA's Right of Way Department spoke to ARN News.
The #RTA is already paving the street affected by the urgent maintenance work of the Emirates Foundation for Central Cooling Systems, "EMPOWER", in Jumeriah Lakes Towers, where the RTA teams are exerting effort to finalise work and restore traffic to normal. pic.twitter.com/iEVTSssoLe

— RTA (@rta_dubai) February 2, 2020