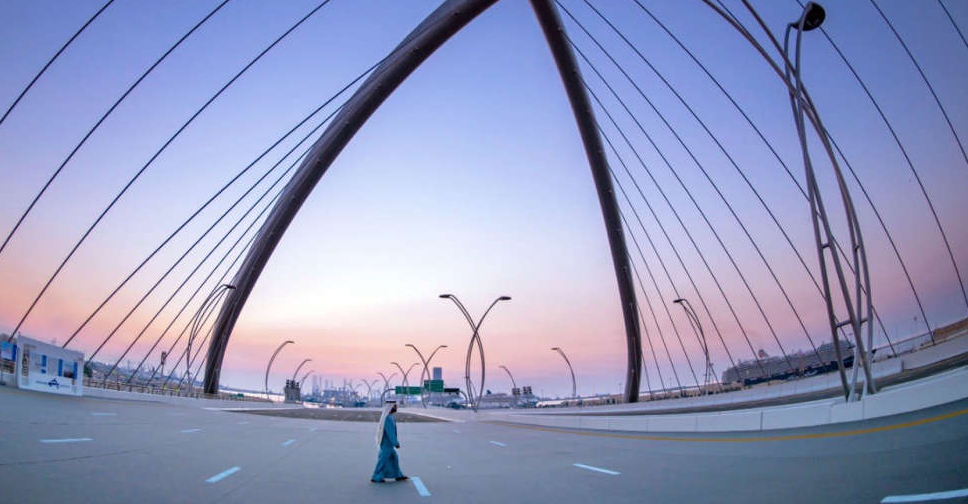 @DXBMediaOffice/ Twitter
A new bridge has opened in Dubai, designed in the form of the mathematical symbol for infinity.
His Highness Sheikh Mohammed bin Rashid Al Maktoum, Vice President and Prime Minister of the UAE and Ruler of Dubai, described the 'Infinity Bridge' in Shindagha as an "architectural masterpiece".
"It is a new global engineering, artistic and architectural masterpiece. Our bridges are futuristic and our ambitions are endless," he tweeted.
According to the Roads and Transport Authority, the 300-metre bridge has six lanes in each direction and rises 15 metres above the creek.
The structure is part of the AED 5 billion Shindagha Corridor Project that will extend 13km along the Sheikh Rashid Street as well as Al Mina, Al Khaleej and Cairo streets.
جسر إنفينيتي (اللانهاية) .. تحفة هندسية وفنية ومعمارية عالمية جديدة .. أطلقناها اليوم من دبي.. جسورنا نحو المستقبل .. طموحاتنا لا نهاية لها …@HHShkMohd pic.twitter.com/BMEngwk5Gp

— RTA (@rta_dubai) January 13, 2022
جسر إنفينيتي (اللانهاية) .. تحفة هندسية وفنية ومعمارية عالمية جديدة .. أطلقناها اليوم من دبي.. جسورنا نحو المستقبل .. طموحاتنا لا نهاية لها … pic.twitter.com/ezXzY2Fpzu

— HH Sheikh Mohammed (@HHShkMohd) January 13, 2022
.@HHShkMohd: #Dubai government places the highest priority on projects that support sustainable development, meet the changing requirements of the community and provide it the highest quality of services. pic.twitter.com/GBki6GCZvA

— Dubai Media Office (@DXBMediaOffice) January 13, 2022