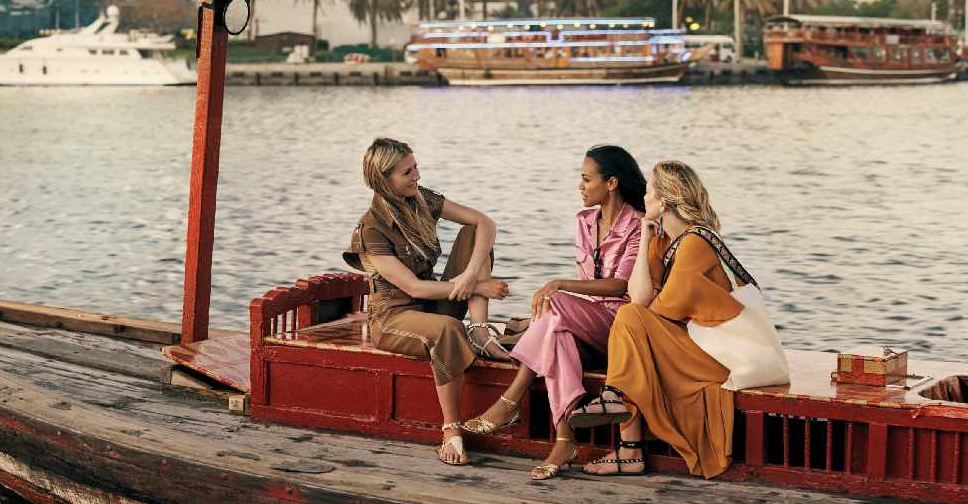 Supplied
Hollywood superstars Gwyneth Paltrow, Kate Hudson and Zoe Saldana are the latest celebrities to collaborate with Dubai's Department of Tourism and Commerce Marketing (Dubai Tourism).
They are the faces of Dubai Tourism's brand new marketing campaign called 'A Story Takes Flight'.
The short film will see the actresses embark upon on three journeys of exploration through the emirate, filled with inspiration, discovery, and human connections.
Filmed by Emmy and Director's Guild award-winning director, Reed Morano, it captures the essence of each woman and the relationships between them, while capturing the beauty of Dubai.
Shot over eight days with a crew from over thirty nationalities, the production evokes the spirit of a city born from multiculturalism.
Issam Kazim, CEO, Dubai Corporation for Tourism and Commerce Marketing (DCTCM) said: "Through the eyes of the actresses we see the values, connections, and experiences that are engrained in the fabric of Dubai. This is what we represent. We are proud to be a city home to over 200 nationalities and we welcome visitors to write the next chapter of their story here."
The entire film is yet to be released but the trailers are out in the form of three short clips.