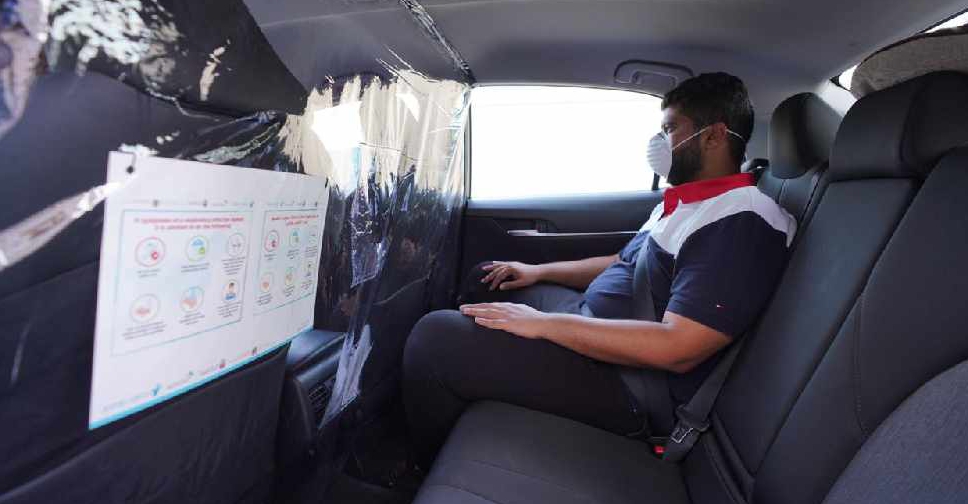 Isolators are being installed in Dubai's taxis as part of further preventive measures against the spread of COVID-19.
The transparent partition screens will ensure a proper separation between drivers and passengers, providing greater levels of protection during trips.
They have already been installed in many of the taxis and work is underway for having them in the rest of the fleet as well.
According to the Roads and Transport Authority (RTA), the Dubai Taxi vehicles are disinfected after each use and hand sanitiser dispensers are always available on board.
Their drivers have been taking preventive steps, including constantly wearing masks and gloves.
They also follow strict guidelines in opening and closing taxi doors to minimise contact with others.
مؤسسة تاكسي #دبي تزود أسطولها بفواصل صحية، لعزل السائق عن الركاب، لضمان أعلى مستويات الحماية. pic.twitter.com/73AO3HTOu8

— Dubai Media Office (@DXBMediaOffice) April 6, 2020
To support the groups exempted from restrictions who need to continue their work in these circumstances, we installed a barrier inside the vehicle that separates the driver and customer for everyone's safety. pic.twitter.com/hcYbvdGAOU

— RTA (@rta_dubai) April 6, 2020