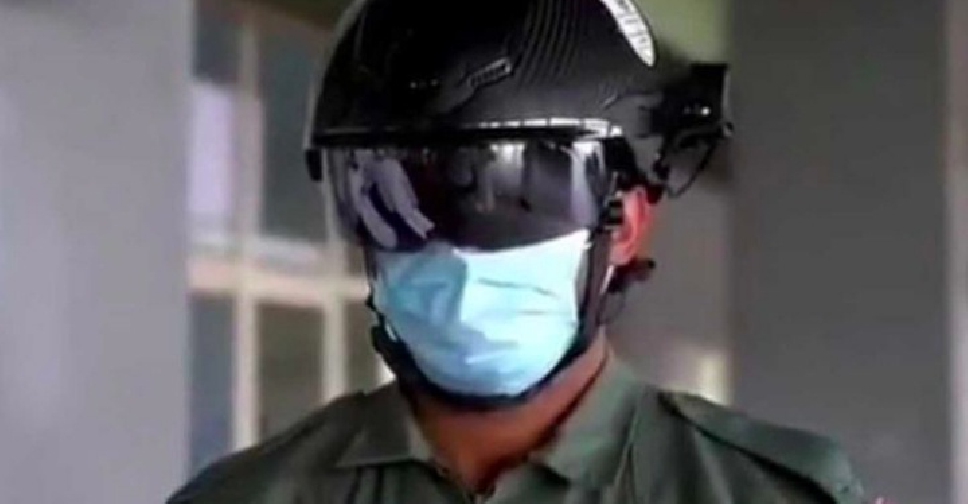 In a bid to prevent the spread of COVID-19, Dubai Police officers have started using smart helmets that enable them to detect potential cases.
According to a senior official, the cameras will be able to carry out thermal screenings of the public, and use Artificial Intelligence technology to help in face recognition and identifying car number plates.
In a video posted on Instagram by Lt Gen Dhahi Khalfan Tamim, deputy head of general security in Dubai, an officer is seen scanning public transport riders using the helmet.
The device appeared to record body temperatures in the same way as airport thermal scanners.