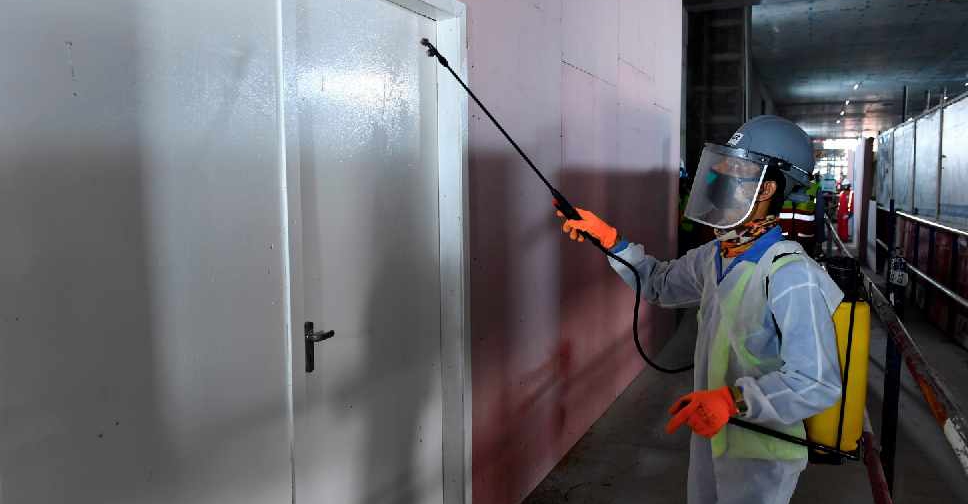 Supplied
Inspections have intensified at construction sites in Dubai to ensure that precautionary guidelines are being followed by companies.
According to Dubai Municipality, a total of 50,000 inspection visits were conducted in 12,331 under-construction buildings in the last two months amid concerns over COVID-19.
Authorities clarified that they have also increased disinfection procedures at project sites and workers' accommodation to ensure people's safety.
They've also released a list of mandatory preventative measures to be followed at construction sites, which include:
- Wearing protective masks and gloves
- Providing sterilisation equipment in multiple locations at the site
- Measuring the temperature of workers before entering the site
- Maintaining physical distancing and avoiding gatherings
-Ensuring workers keep a safe distance between each other while travelling in and disembarking from buses
- Conducting continuous sterilisation of work sites and project extensions
- Avoiding overcrowding in temporary and permanent elevators
- Providing dedicated waste containers on site
- Providing protective clothing for workers in project warehouses
- Distributing timings for workers' breaks to ensure physical distancing
- Ensuring office workers at the site maintain physical distancing
- Providing disposable plates and cups
.@DMunicipality enforces a series of building control measures in #Dubai to reinforce precautionary protocols against COVID-19, with 50,000 inspection visits conducted in 12,331 under-construction buildings in the last two monthshttps://t.co/JFwb43OkP8 pic.twitter.com/arplsGcrVR

— Dubai Media Office (@DXBMediaOffice) May 21, 2020