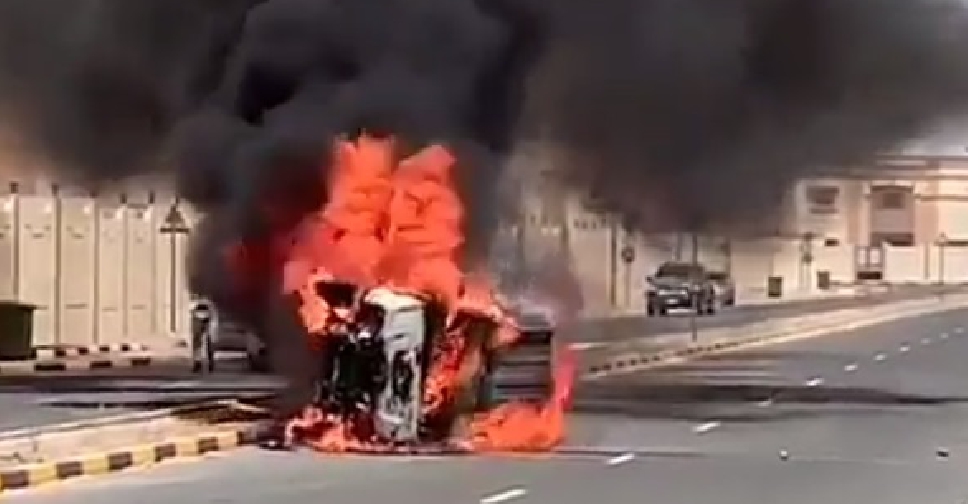 Instagram/(@ajmanpoliceghq)
Two people were injured after a car overturned and caught fire in Ajman.
That's according to Ajman Police, which released CCTV footage showing the motorist recklessly driving moments before he lost control over his car.
Both the driver and the passenger were taken to the hospital after sustaining moderate injuries in the incident.
Meanwhile, civil defense teams rushed to the scene to control the blaze.
Authorities are, once again, urging the public to practice caution while driving and avoid speeding especially in residential areas.