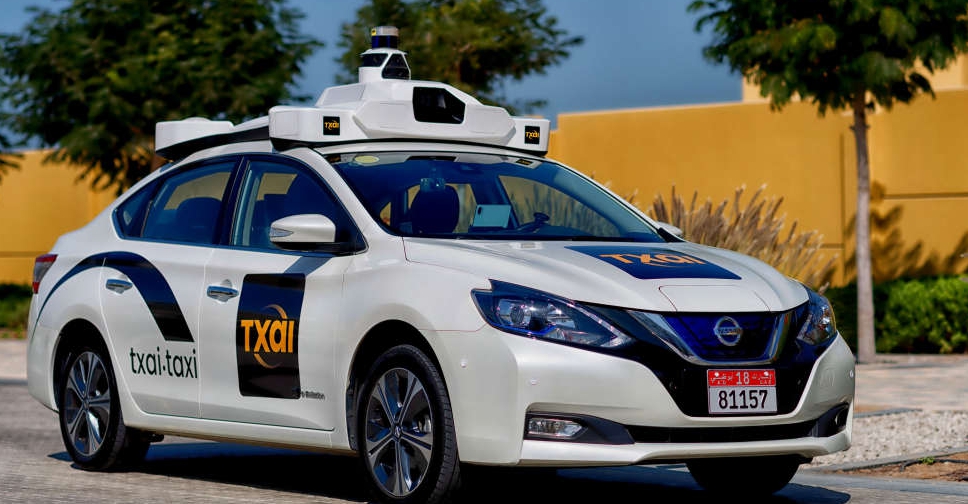 Supplied
Self-driving taxis will soon hit the roads in Abu Dhabi as part of a pilot project.
Five driverless vehicles will operate on Yas Island during the first phase of the trial, starting later this month.
The taxi service, named TXAI, will connect hotels, restaurants, shopping malls and other public facilities on the Island.
Bayanat, a subsidiary of the Artificial Intelligence firm G42, has teamed up with Abu Dhabi's Department of Municipalities and Transport (DMT) to implement the project.
Another major milestone for #G42's company #Bayanat, which unveiled today its fleet of #autonomousvehicles under the brand #TXAI, marking the official launch of the UAE's first driverless taxi program.

Follow @Txai_Taxi to know more about the public rollout of the program. pic.twitter.com/oRthKu5cOt

— G42 (@G42ai) November 24, 2021
The service at this point has been classified as Level 4 Autonomous Driving, whereby the vehicle can perform all driving tasks under most conditions without any human intervention.
Although the cars will be self-driving, a safety officer will occupy the driving seat during the first and second operational phases, to intervene in the event of any sudden occurrence.
"DMT is continuously working with its partners in Bayanat and Miral to test the safety of the vehicles, in addition to overseeing the operations to ensure that a state-of-the-art service is provided safely and distinctively, and to ensure compliance with the UAE traffic laws and regulations," said Falah Al Ahbabi, Chairman of DMT.
The service will be accessible from 8:00 am to 8:00 pm, through the "TXAI" app.