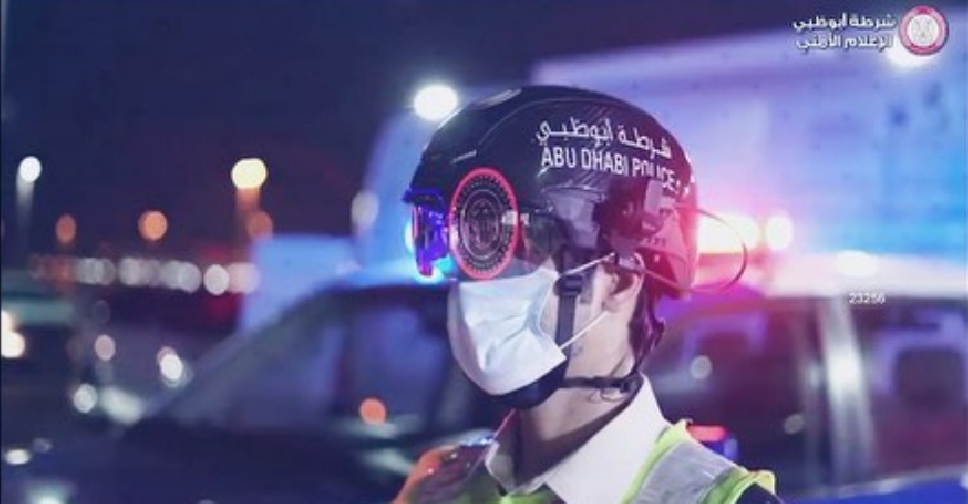 Instagram/(@adpolicehq)
Police officers in Abu Dhabi have already been spotted using smart helmets to detect people's temperatures.
According to Abu Dhabi Police, the helmets are equipped with night vision technology and can alert officers immediately if someone has a fever.

Having a high temperature is one of the main symptoms of COVID-19 and with the innovative solution, authorities can diagnose people from a distance of up to five meters.

The helmets have also been equipped with facial recognition sensors and are linked to the ministry's central operation room to quickly pull up any recent reports on suspected people.