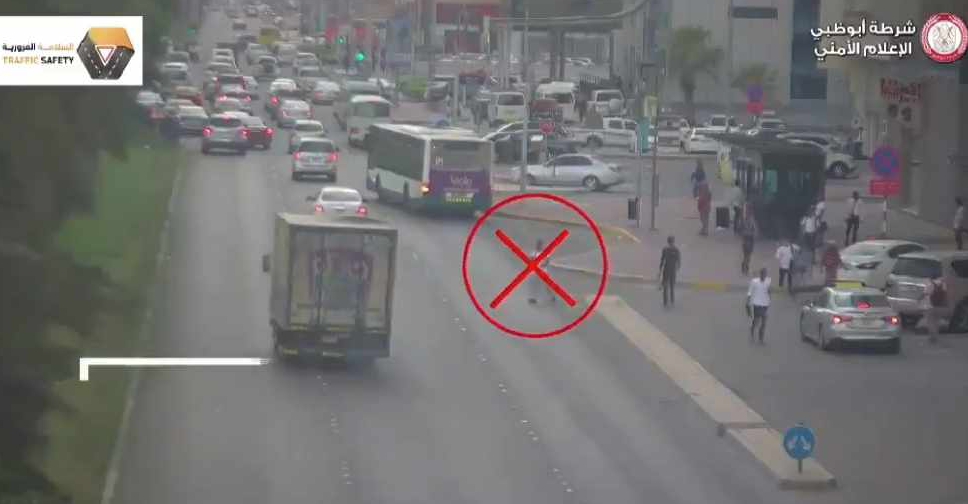 @adpolicehq/ Instagram
Abu Dhabi Police have taken to social media to warn residents about the dangers of crossing the road illegally.
They've released a video of pedestrians putting their lives at risk by crossing busy roads recklessly.
In the footage, the authority urges people to use designated walkways, tunnels and bridges.
It includes warnings in five languages, including Arabic, English and Hindi.