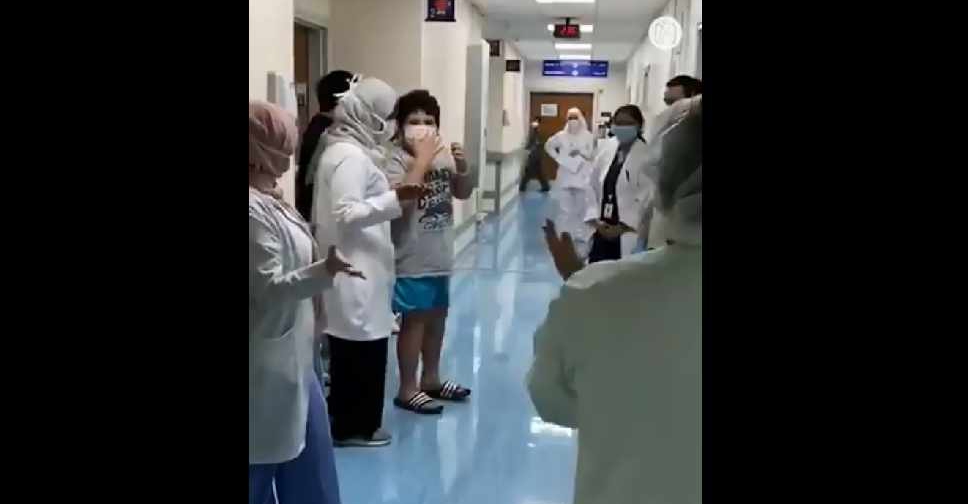 It has been a double delight for a nine-year-old Filipino boy in Abu Dhabi, who recovered from COVID-19.
A video has been shared by the Abu Dhabi Media Office, showing medical staff at Sheikh Khalifa Medical City cheering and clapping for their youngest ICU patient.
Not only was he happy to have recovered from the virus, but he was also celebrating his ninth birthday.
Hervie Emmanuel Magos was admitted to the hospital on March 22 and transferred to ICU on March 2. He was fully recovered and was discharged on April 21.