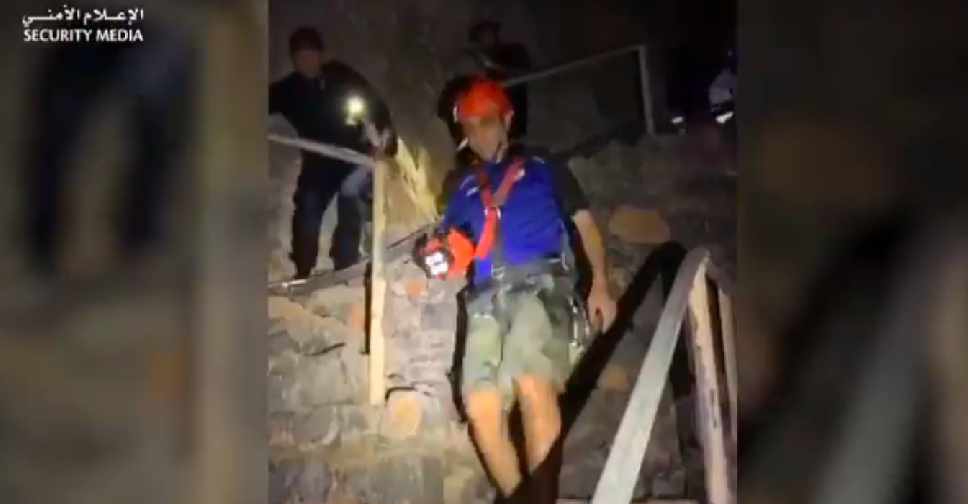 MOI/screengrab
Two trekkers stranded on the Jebel Jais mountain have been rescued following an intense operation by the Ras Al Khaimah Civil Defence teams late Tuesday.
After being alerted about the missing brother-sister duo at 7:10 pm, a team of paramedics and national ambulance joined the rescue mission.
It took them around two-and-a-half-hours to reach the trekkers due to poor visibility and rough terrain.
The European residents, who underwent a medical check-up at the site, are said to be well.
Authorities have urged trekkers to be extra cautious and to avoid unassigned mountain routes.
إنقاذ أوروبي وشقيقته تاها بالقرب من جبل جيس

Two Europeans were rescued after they were Stranded near Jebel Jais@rakpoliceghq @NAmbulanceUAE pic.twitter.com/Nnls7fqhSp

— MOIUAE (@moiuae) May 5, 2020
ca