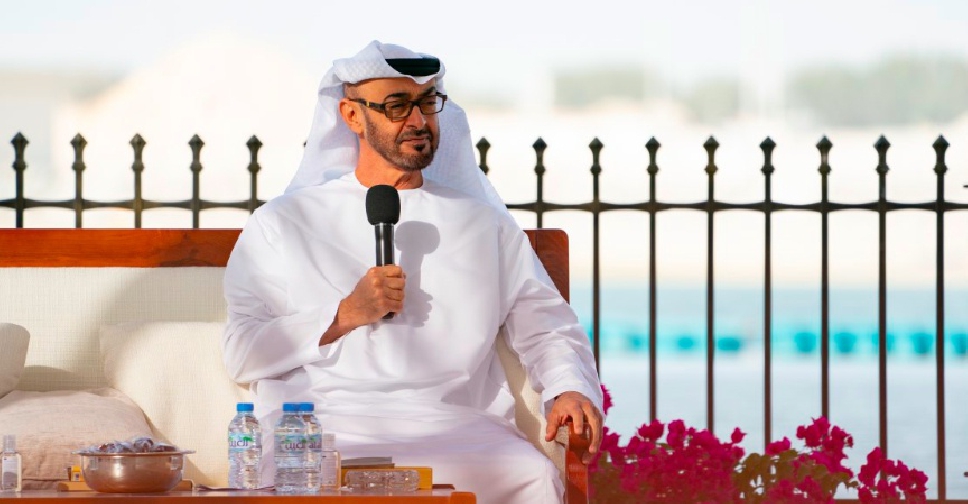 WAM
The Abu Dhabi Crown Prince has reassured the public that the UAE is undertaking every effort to protect this country during the coronavirus outbreak.
Speaking to a delegation of Sheikhs, ministers and officials at Qasr Al Bahr Majlis, His Highness Sheikh Mohamed bin Zayed Al Nahyan, Crown Prince of Abu Dhabi and Deputy Supreme Commander of the UAE Armed Forces, highlighted how it is "our responsibility" to "protect the people and residents of the UAE".
"I'd like you to keep this in mind, this time shall pass, but it requires some patience," he said, adding that "we must have a positive outlook during these challenges. We must be stronger, we must be healthier, and we must be more advanced."
His Highness reminded that the UAE has the "ability to supply food and medicine infinitely" and commended the health officials for their resilience and support.
Sheikh Mohamed also urged the public to step up during these trying times. "I ask every Emirati and resident to take care of themselves. This disease is not as harmful as our fears make it out to be... This is the time to look after and be mindful of your families."
"We are not just living for today or tomorrow, we are living to secure the future of our grandchildren, not just our children. This is our duty," he concluded.
His Highness Sheikh Mohamed bin Zayed Al Nahyan, Crown Prince of Abu Dhabi and Deputy Supreme Commander of the UAE Armed Forces has reassured the citizens and residents of the UAE that the country is well prepared to deal with the coronavirus pandemic. #inittogether

Posted by ARN News Centre on Tuesday, March 17, 2020