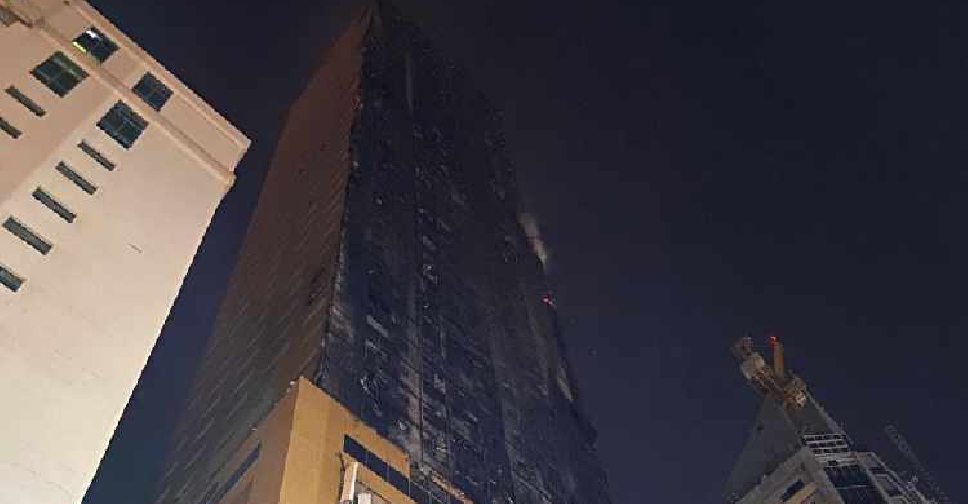 Supplied (Sharjah Civil Defence)
Residents of a building in Sharjah's Al Nahda area that caught fire on Tuesday night have thanked Sharjah Civil Defence for their swift response.
Firefighters from Samnan, Mina and Al Nahda stations helped control the blaze that erupted in the Abbco Tower shortly after 9:00 pm.
Residents were quickly evacuated before the flames started spreading, and drones were used to locate people inside their apartments.
A Sharjah resident thanked the team of firefighters for rescuing his cat from the fire.
Teams from Sharjah Police, National Ambulance, Sharjah Municipality and the Emirates Red Crescent were also mobilised to deal with the incident.
According to National Ambulance, 12 people were injured in the blaze (10 minor and two moderate). Three of them were transferred to Al Qassimi hospital while the others were treated at the scene.
The cause of the fire has not been confirmed yet.
كوادر الشارقة تتعامل مع حريق بأحد الأبراج السكنية بمنطقة النهدةhttps://t.co/LkiFZJ1Mf7 pic.twitter.com/UsjtEnKO9R

— شرطة الشارقة (@ShjPolice) May 5, 2020