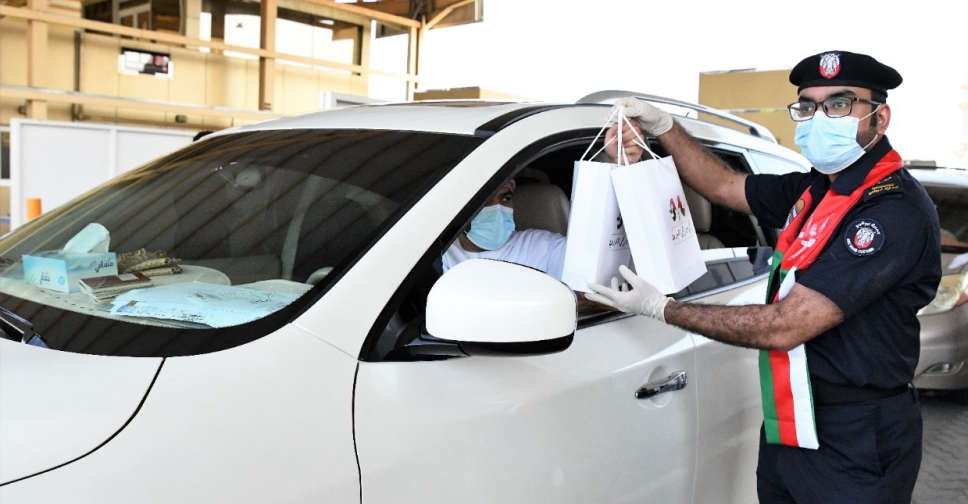 Supplied
Abu Dhabi Police have welcomed travellers from across the Oman border with flowers and gifts after land borders were reopened on Wednesday.
Travel by road to and from Oman was restricted intermittently since the end of 2019 to curb the effects of the coronavirus.
However, road passage into the UAE from Oman was reopened as COVID-19 cases dropped to new lows in both countries.
The travellers expressed happiness at the new ease in restrictions and appreciated the gifts and warm reception shown by officers at the border.
#شرطة_أبوظبي تستقبل الأشقاء العمانيين عبر المنافذ البرية بـ"الورود والهدايا"#وام https://t.co/bbaGHaG9tb pic.twitter.com/HVpH2PXYjg

— وكالة أنباء الإمارات (@wamnews) September 1, 2021