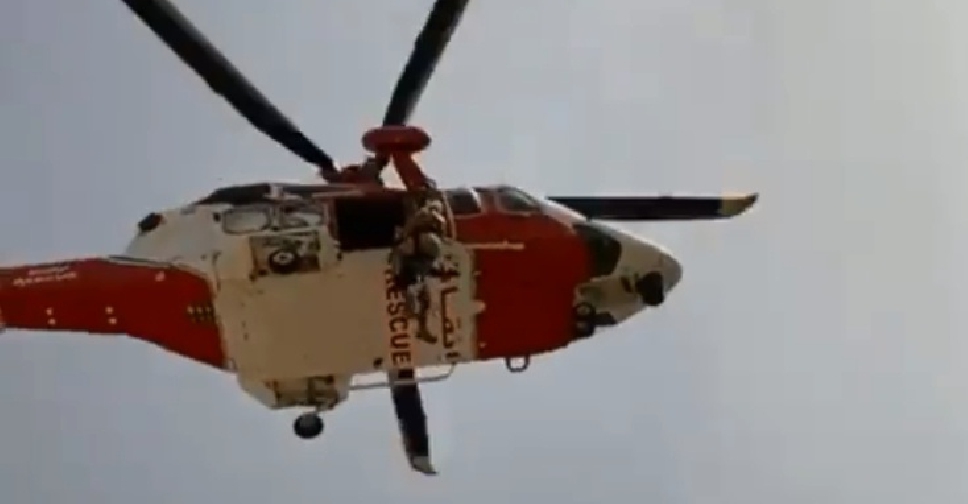 @shjpolice/ Twitter
Sharjah Police have airlifted an Italian tourist to safety after he fell off Jebel Mleiha.
The 42-year-old man fell from a high point and got stuck on a ridge while hiking with two of his friends on Sunday.
Police said the man landed in a spot which was difficult for paramedics and ambulance to reach so they dispatched a helicopter.
The tourist fractured his arm and sustained a deep head injury and multiple bruises. He was later transferred to Al Dhaid Hospital for treatment.
بالتعاون مع الإسعاف والمركز الوطني للبحث والإنقاذ
شرطة الشارقة تنقذ سائحاً إيطالياً بعد سقوطه في جبل مليحةhttps://t.co/SIVjdHU1b5

#شرطة_الشارقة #shjpolice #الإمارات #UAE #الشارقة #Sharjah #الإعلام_الأمني #security_media #moiuae pic.twitter.com/JFQOtfBNZr

— شرطة الشارقة (@ShjPolice) March 22, 2021
The rescue operation was carried out in coordination with the National Search and Rescue Centre.
Lt. Col. Salem Sultan Al Ketbi, Director of Mleiha Police Station has urged hikers to take precautions and follow the safety measures when heading into the mountains.