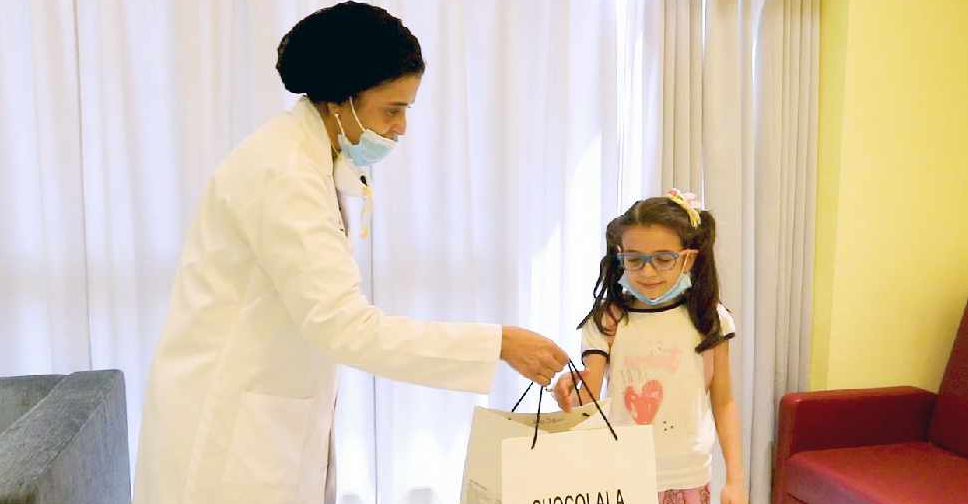 A seven-year-old Syrian girl has become one of the youngest patients in the UAE to win the battle against COVID-19.
Leen Bashar recovered within just over a week of undergoing treatment at Burjeel Hospital, Abu Dhabi, where she was admitted with high fever, breathlessness and a severe cough earlier this month.
The news of her positive test result came as a shock to her family. "We were shattered. None of us in the family had any symptoms," said Btoul Diyad, the child's mother.
They were only relieved once the doctor explained the treatment and medication options.
"I stayed with my child wearing a PPE (personal protective equipment). Nobody else was allowed inside the room except nurses and doctors. It was a tough time," added Btoul, who had her samples were taken every four days for COVID-19 tests but they all turned up negative.
Meanwhile, the results of the other family members also came back negative, bringing further relief to all.
Prof. Dr. Nashwa Bahaa El-Din, Pediatrician at Burjeel Hospital, said she is extremely happy that the child has recovered in a short time.
"I tried to explain to her that COVID-19 is just a viral infection, an enemy to be fought. I am not sure whether she has fully grasped what I told her.
"But she was very cooperative and obeyed all our instructions," she added.
Leen was discharged from hospital to a standing ovation from staff and with a broad smile on her face.