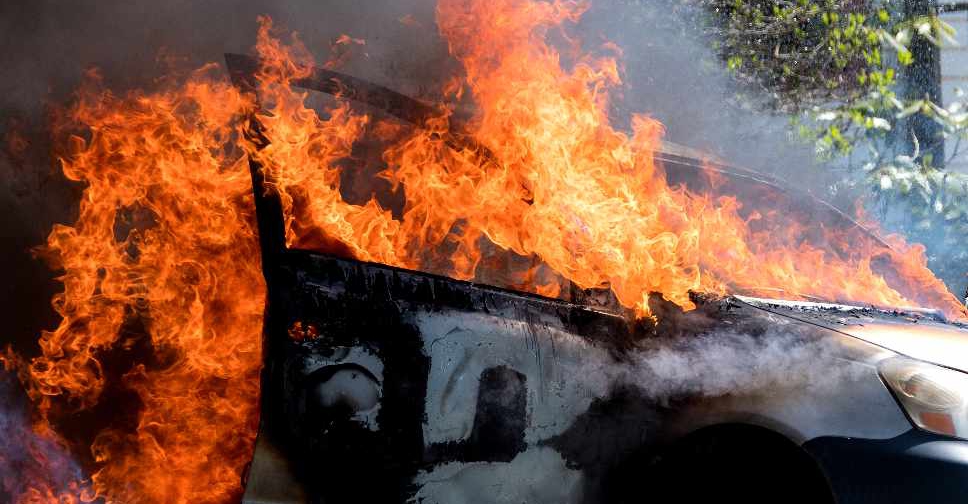 A vehicle has caught fire on Al Khail road heading towards Abu Dhabi.
The incident can be spotted on the service road coming out of the Springs compound leading into the E44 highway by Nakheel Mall.
Emergency services have arrived at the scene to control the blaze.
ARN is in contact with authorities for further information.