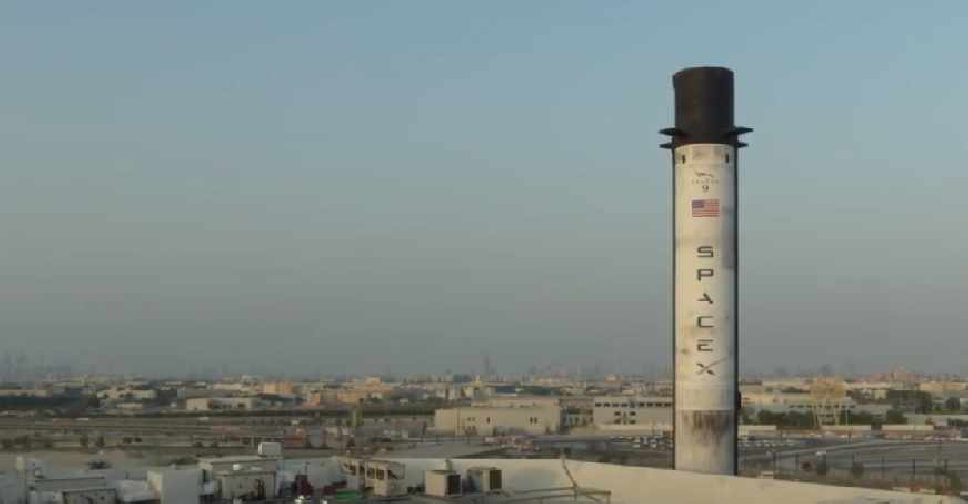 US embassy UAE
The substantial construction of the US Pavilion at Expo 2020 Dubai has been completed, including the addition of the SpaceX Falcon 9 rocket.
The US Mission in the UAE said it's an important milestone, underscoring the nation's commitment to take part in next year's event.
US Ambassador to the UAE and Commissioner General of the US Pavilion, John Rakolta Jr., and Counselor of the US Department of State T. Ulrich Brechbühl presided over the annoucement ceremony at the Expo site.
The Pavilion celebrates US values and culture with the theme, "Life, Liberty, and the Pursuit of the Future."
The one-to-one scale replica of a SpaceX Falcon 9 rocket is 43 metres in height, making it the tallest item at the Expo.
The ambassador said, "The UAE is one of the best partners of the US. This partnership is distinguished by diversity and comprehensiveness, as it includes various fields from security and defence to culture, business, investment and trade."
A major exhibition installation will take place early next year and the final touches will take place over the summer, so the US Pavilion will be ready on Expo 2020's opening day, October 1, 2021.