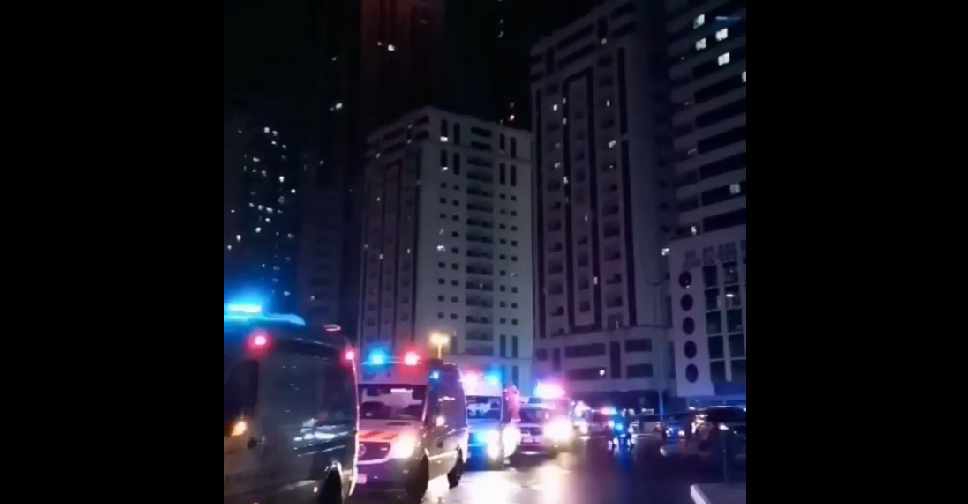 Instagram/ National Ambulance
Tenants of a residential building in Sharjah that caught fire remain clueless about the extent of damage to their belongings.
They are awaiting clearance from the authorities to check the status of their apartments.
The blaze struck Abbco Tower in Al Nahda area shortly after 9:00 pm on Tuesday.
A spokesperson of Sharjah Civil Defence confirmed that the residents have been accommodated in hotels and apartments in surrounding areas.
Faizal, who lives on the 34th floor of the building, told ARN News that his family has been moved to a hotel nearby.
The Malaysian national said that the tower's fire alarm went off but he assumed it was false.
"I was able to pick up my wallet and our passports before rushing out of the flat with my wife," he said.
Residents were swiftly evacuated by the Civil Defence and emergency teams before the flames started spreading.
According to National Ambulance, 12 people were injured in the blaze. Three of them were transferred to Al Qassimi hospital while the others were treated at the scene.
The cause of the fire has not been confirmed yet.