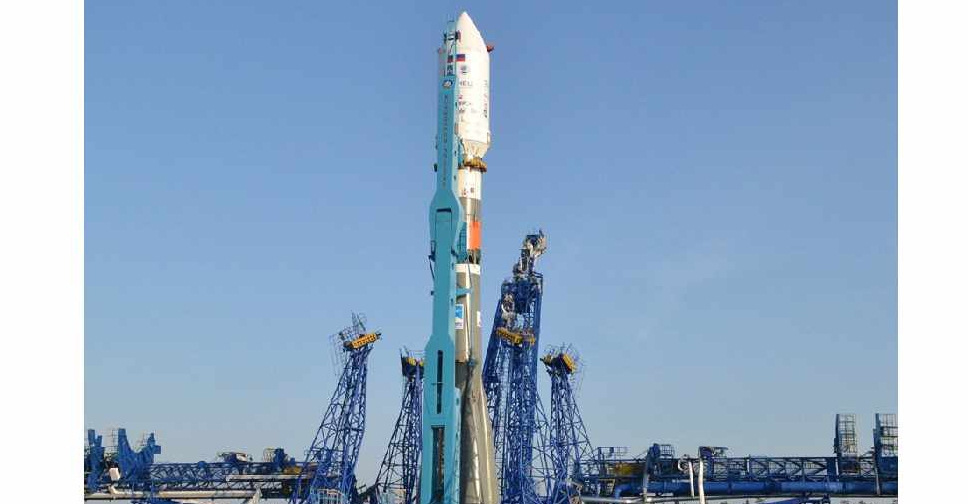 UAE Space Agency
The UAE has launched its first environmental nanosatellite which was developed by students of Khalifa University (KU) and the American University of Ras Al Khaimah (AURAK).
MeznSat took off on a Soyuz-2 rocket from the Plesetsk Cosmodrome in Russia on Monday afternoon.
Its design and development involved 30 pupils across both universities and was completed over three years.
The satellite will measure and detect greenhouse gases released in the atmosphere.
A team of KU postgraduate students and AURAK undergraduate students will monitor, process and analyse the data sent to the ground station at KU's Yahsat laboratory and the supporting ground station at AURAK.
The Emirate's first environmental nano-satellite has launched successfully today aboard the Russian Soyuz rocket. MeznSat was developed by a team of 30 students from @KhalifaUni and @AURAK. pic.twitter.com/cT7APWNwne

— Sarah Al Amiri (@SarahAmiri1) September 28, 2020
انطلق الصاروخ "سويوز" قبل قليل بنجاح الذي يحمل #مزن_سات إلى مداره حول الأرض، من قاعدة الإطلاق بليستيك كوزمودروم، روسيا.

The Russian rocket Soyuz-2 has successfully lifted off, carrying #MeznSat to Earth's orbit from the Plesetsk Cosmodrome in Russia pic.twitter.com/tlcfqBB7rU

— وكالة الإمارات للفضاء (@uaespaceagency) September 28, 2020
The UAE's #MeznSat will study and detect the Greenhouse Gas (GHG) concentrations, carbon dioxide & methane, using shortwave infrared spectrometer. (1/2) pic.twitter.com/8dKUWhg1Ff

— وكالة الإمارات للفضاء (@uaespaceagency) September 28, 2020