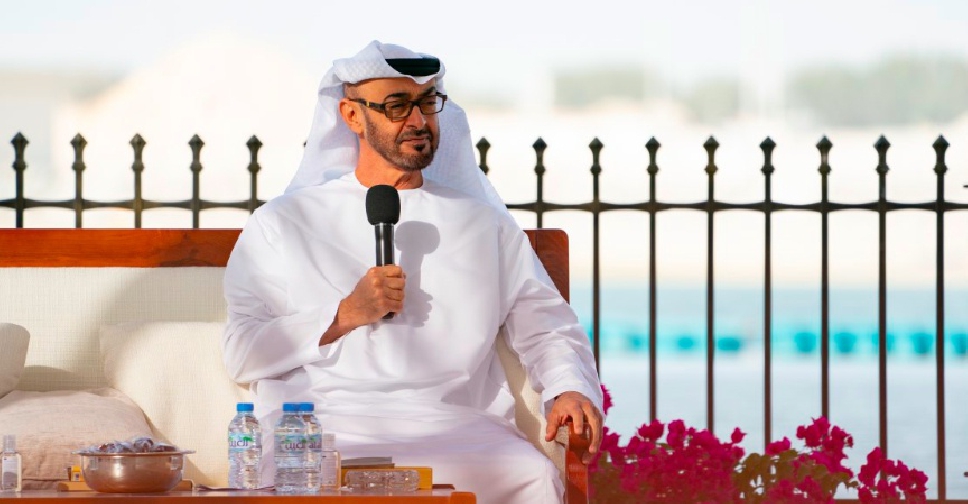 WAM
The Abu Dhabi Crown Prince has reassured the citizens and residents of the UAE that the country is well prepared to deal with the coronavirus pandemic. 
Following an official briefing from the COVID-19 working group via video conferencing, His Highness Sheikh Mohamed bin Zayed Al Nahyan, Crown Prince of Abu Dhabi and Deputy Supreme Commander of the UAE Armed Forces, highlighted that the nation is "well prepared to face any challenge that arises".
"We have adopted rational and early advanced precautionary measures before other countries around us to stand up to the challenge. The UAE is now secure and stable. We have an advanced infrastructure and we're geared for all challenges whatsoever they are," he told a number of Sheikhs, ministers and officials at Qasr Al Bahr Majlis.
His Highness added that the nation is able to "provide all required food and medical supplies continuously and infinitely."
I'd like to reassure every citizen and resident of the UAE that our Country is infinitely able to supply everyone with all the food and medicine they could ever need. We are well prepared to face any challenge that arises. pic.twitter.com/EA2tzgsRMU

— محمد بن زايد (@MohamedBinZayed) March 16, 2020
Sheikh Mohamed also commended the healthcare workers for going above and beyond their call of duty to protect the health of the public. "They stand in the front line of our defences, we owe them a great debt, and we will never forget their service."
He urged the public to step up during these trying times and "take care of your mothers and fathers and families".