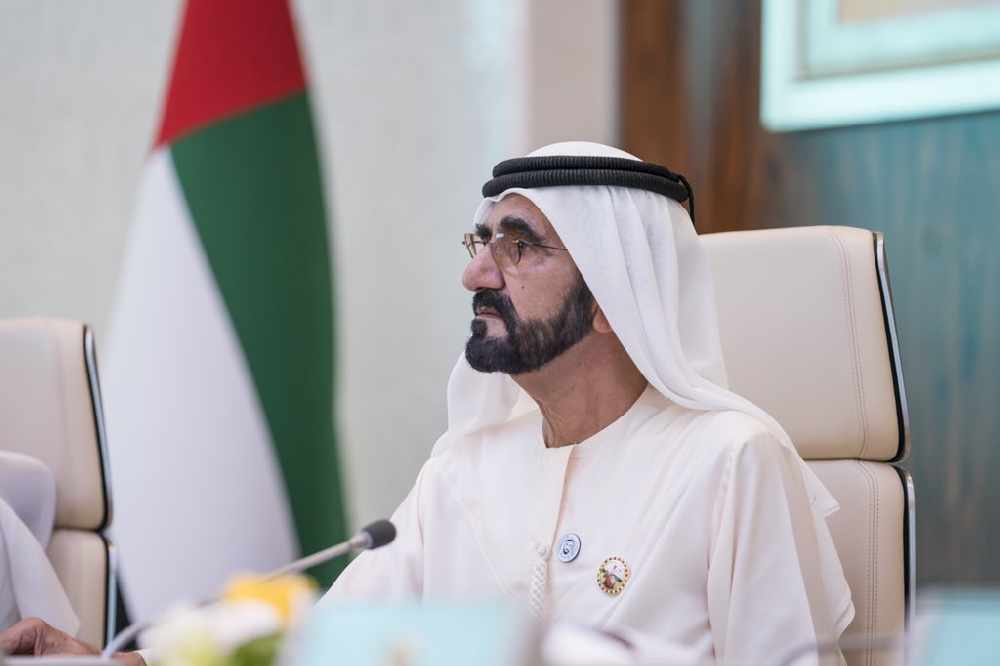 @DXBMediaOffice/ Twitter
The UAE will be the fastest in the world to recover from COVID-19, and the country will start 2021 with a series of major initiatives.
That's according to His Highness Sheikh Mohammed bin Rashid Al Maktoum, Vice President and Prime Minister of the UAE and Ruler of Dubai, who said the UAE's Golden Jubilee year, 2021 will be different from all previous years.
In a series of Tweets, His Highness also announced the launch of GITEX Technology Week on December 6 with the participation of 1,200 companies from 60 countries.
He said it will be the "most important and realistic global technical event in 2020."
"We will conclude 2020 with a global event and we will start 2021 with a series of projects and major initiatives ... 2021 is our fiftieth anniversary and our golden jubilee, and it will be different from all years," Sheikh Mohammed explained.
جيتكس سيكون أهم حدث تقني عالمي واقعي في ٢٠٢٠ والإمارات ستكون أسرع دولة في التعافي عالمياً ..ومؤسساتنا أثبتت قدرتها على التأقلم ..سنختتم ٢٠٢٠ بحدث عالمي وسنبدأ ٢٠٢١ بسلسلة من المشاريع والمبادرات الكبري .. ٢٠٢١ عامنا الخمسين ويوبيلنا الذهبي وسيكون مختلفاً عن جميع الأعوام بإذن الله

— HH Sheikh Mohammed (@HHShkMohd) December 5, 2020
ينطلق غداً معرض جيتكس في دورته ال٤٠ بمشاركة ١٢٠٠ شركة من ٦٠ دولة تعرض أحدث منتجات التقنية .. وبمشاركة ٢٠٠ من أهم شركات الاستثمار في التكنولوجيا و٣٥٠ متحدث في الذكاء الاصطناعي والمدن الذكية وتكنولوجيا المال ومستقبل التعليم والصحة ومستقبل العمل عن بعد ..

— HH Sheikh Mohammed (@HHShkMohd) December 5, 2020