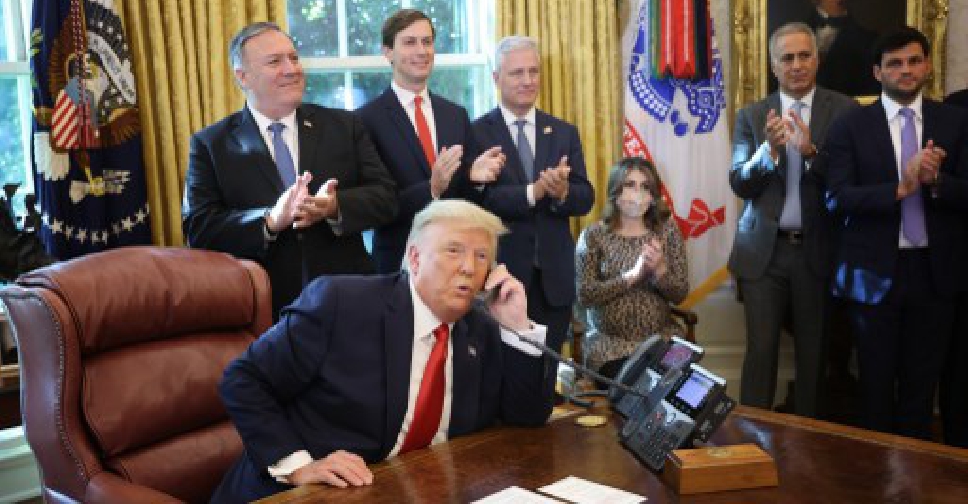 U.S. President Donald Trump speaks with Israeli Prime Minister Benjamin Netanyau on the phone about a Sudan-Israel peace agreement, in the Oval Office on October 23, 2020 in Washington, DC. WIN MCNAMEE / AFP
The United Arab Emirates has welcomed Sudan's decision to start relations with Israel, according to a statement posted on WAM citing a foreign ministry statement.
The Ministry of Foreign Affairs and International Cooperation added that Sudan's decision is "an important step to boost security and prosperity in the region stressing that this achievement would expand the scope of economic, commercial, scientific and diplomatic cooperation."

It praised the efforts of the United States, the Republic of Sudan and the State of Israel to reach this historic agreement, expressing hope that this step will have a positive impact on the environment of peace and regional and international cooperation.

Israel and Sudan agreed on Friday to take steps to normalise relations in a deal brokered with the help of the United States, making Khartoum the third Arab government to set aside hostilities with Israel in the last two months.