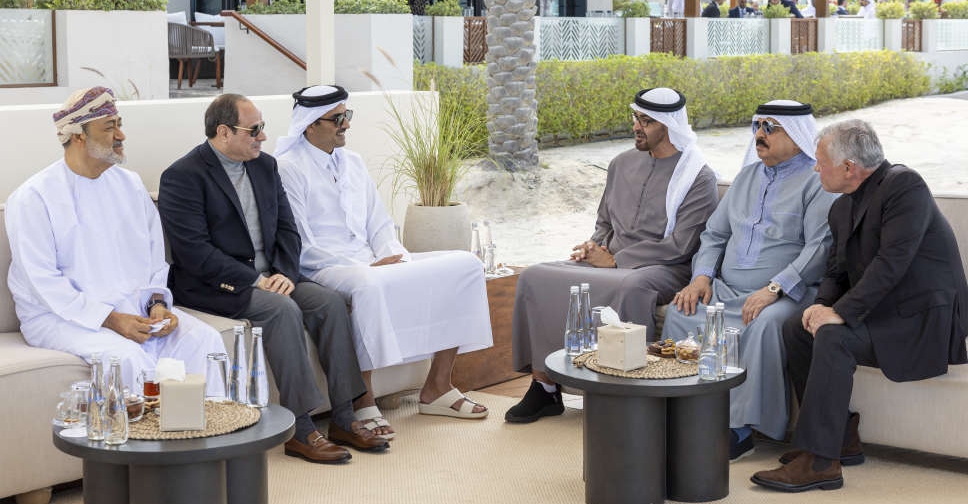 WAM
President His Highness Sheikh Mohamed bin Zayed Al Nahyan on Wednesday held a fraternal consultative meeting with a number of leaders of the GCC, Egypt and Jordan in the UAE capital.
The fraternal meeting, between the UAE leader and Sultan Haitham bin Tariq of Oman; King Hamad bin Isa Al Khalifa of Bahrain; Emir Sheikh Tamim bin Hamad Al-Thani of Qatar; King Abdullah II ibn Al Hussein of Jordan and President Abdel-Fattah El-Sisi of Egypt, is held under the title "Prosperity and Stability in the Region".
It aims to consolidate and deepen cooperation between the countries across various sectors that serve development, prosperity and stability in the region.
The leaders discussed "fraternal relations" between their countries and the importance of strengthening joint Arab action in dealing with regional and international challenges to ensure building a more stable future for the people of the region.
They also reiterated the deep-rooted historical ties between their countries and stressed the need to build economic and development partnerships.