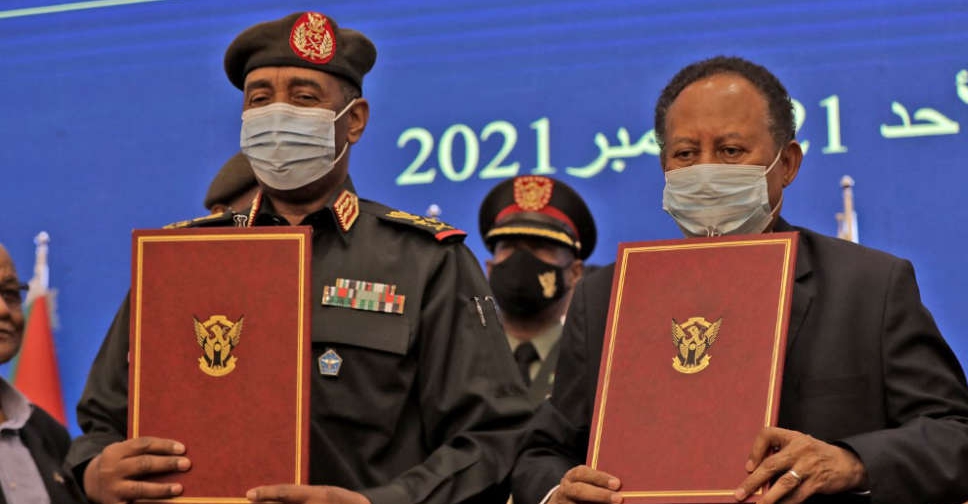 AFP
The UAE has welcomed the political agreement signed between Sudan's Lieutenant General Abdul Fattah Al-Burhan and Dr Abdullah Hamdouk.
Sudan's military reinstated Prime Minister Abdalla Hamdok, who will form an independent cabinet of technocrats and promised to release all political detainees after weeks of deadly unrest triggered by a coup.
The UAE's statement welcoming the progress was issued by the Ministry of Foreign Affairs and International Cooperation, who added that the Emirates is keen to strengthen ties with Sudan and expand the scope of cooperation.
The UAE wished "full success for all Sudanese parties as the transitional period based on the agreement reached by the people of Sudan" will ensure stability in the country, according to national media WAM.
Saudi Arabia, Egypt, Kuwait and Bahrain are among the Gulf countries that have issued statements of acceptance and appreciation for the new agreement.
Western powers had condemned last month's takeover and suspended economic assistance to Sudan.
Under the new deal, a constitutional declaration struck between the military and civilians in 2019 will remain the foundation in further talks.