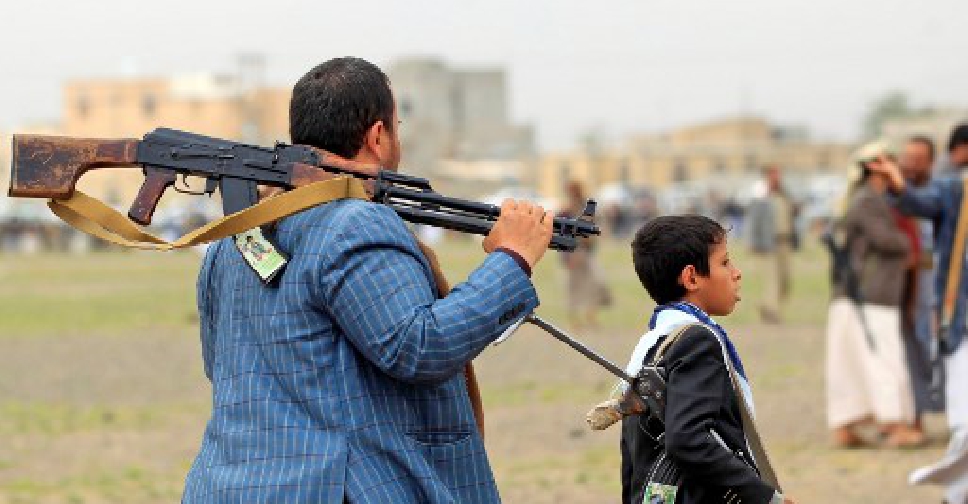 MOHAMMED HUWAIS / AFP
The UAE has underlined its commitment to protecting children in armed conflict.
A spokesperson from the Emirates told the United Nations Security Council that the Saudi-led Arab Coalition in Yemen continues to work closely with the UN and other international partners to enhance the protection of children in the country.
Amiera AlHefeiti, Deputy Permanent Representative of the UAE to the UN, also expressed deep concern about the Houthis' exploitation of children, schools and educational centres in Yemen and their destruction of buildings.
She emphasised that their actions demonstrate a complete disregard for international law and urged the Council to hold the Houthis accountable for their grave violations.