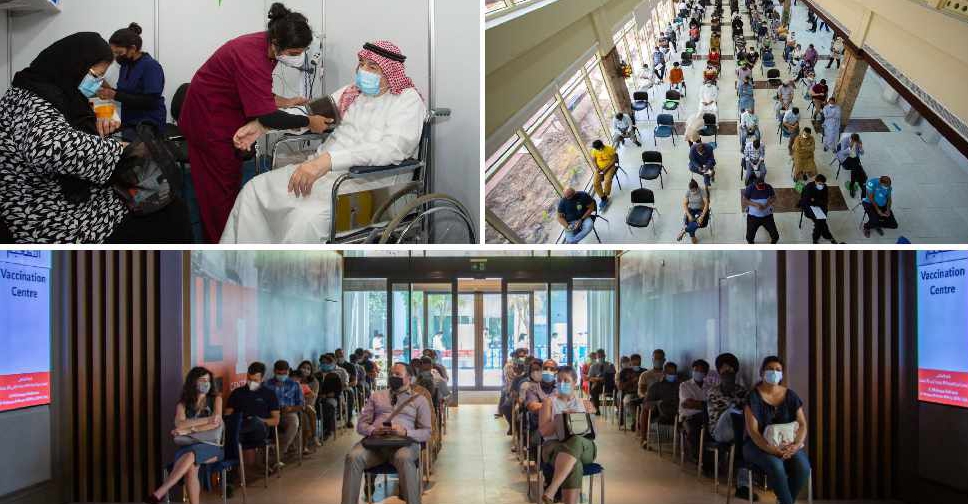 A recent report titled 'Our World in Data' revealed that the UAE has topped countries globally when it comes to the percentage of people who've received both COVID-19 vaccine doses.
It also topped the world in terms of vaccine distribution rate per 100 people for countries whose population exceeds one million.
بيّن موقع Our World in Data أن الدولة تصدرت الدول عالميا في نسبة الحاصلين على جرعتي اللقاح من إجمالي السكان كما تصدرت عالميا في معدل توزيع الجرعات لكل 100 شخص وذلك عن الدول التي يتجاوز سكانها مليون نسمة.#يدا_بيد_نتعافى pic.twitter.com/9KCuH52yBl

— NCEMA UAE (@NCEMAUAE) September 7, 2021
Meanwhile, the country ranked first regionally and 15th globally for its resilience when dealing with the COVID-19 pandemic - according to the Bloomberg Index.
The index revealed that the UAE advanced 3 ranks since last July.

The statistic were shared during the weekly government media press briefing on Tuesday.
وفقاً لمؤشر بلومبرغ لقياس مرونة التعامل مع جائحة كوفيد-19، جاءت دولة الإمارات في صدارة الدول إقليميا واحتلت المرتبة 15 عالمياً بتقدمها 3 مراتب منذ يوليو الماضي.#يدا_بيد_نتعافى pic.twitter.com/0SvWo5dNYy

— NCEMA UAE (@NCEMAUAE) September 7, 2021