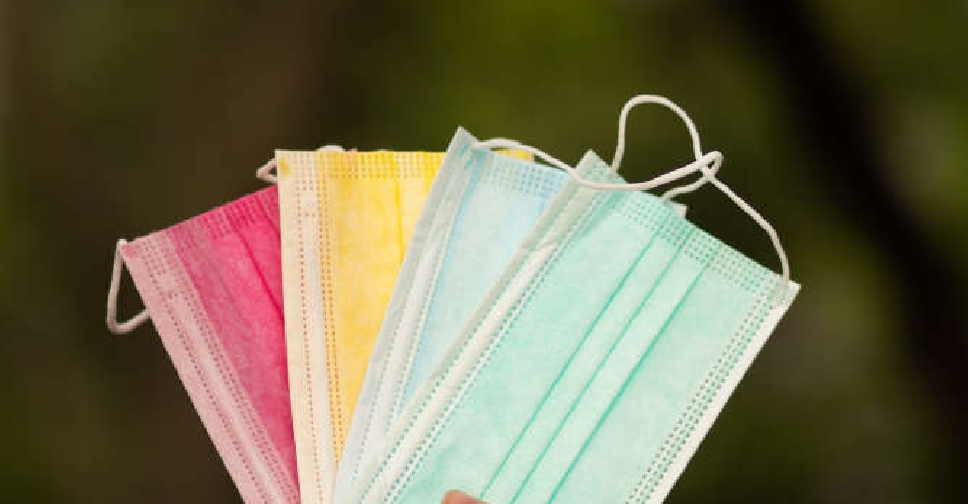 Shutterstock [For illustration]
Authorities in the UAE will be strictly enforcing the rules related to wearing facemasks indoors.
Inspections will be stepped up and violators will be fined AED 3,000.
A government spokesperson made the announcement during a media briefing on Monday.
Dr. Taher Al Ameri said the number of daily COVID-19 cases have increased by 100 per cent in a week, and there was also an increase in hospitalisation rates.
"Studies have proven that wearing masks is one of the major factors in helping prevent the spread of infections," he added.
The official also warned of strict action against individuals with COVID-19 who breach the mandatory isolation period.
#NCEMA: We would like to remind everyone that wearing masks in closed areas is mandatory, negligence is a violation and perpetrators will be punished with a fine of up to AED 3,000, according to Public Prosecution Decision No. 38 for 2020. #TogetherWeRecover

— NCEMA UAE (@NCEMAUAE) June 13, 2022
#NCEMA: Disregarding isolating protocol was noted by small group of people infected with #COVID19, which threatens the community's safety. We stress that anyone who causes the spread of the virus will be subject to legal accountability by relevant authorities.#TogetherWeRecover

— NCEMA UAE (@NCEMAUAE) June 13, 2022
#NCEMA: Negligence and recklessness in following precautionary measures, as well as failing in the social role of maintaining public health and acquired immunity, have resulted in a rise in the number of infections and new waves of cases. #TogetherWeRecover pic.twitter.com/fBzbqdYI0U

— NCEMA UAE (@NCEMAUAE) June 13, 2022