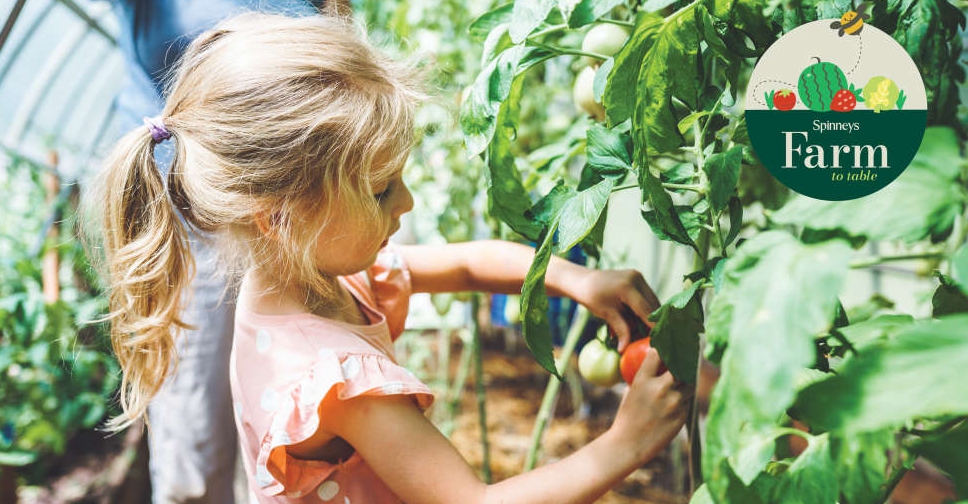 Supplied
What children learn about food today will influence their current eating habits, thus empowering them to adopt healthier diets and lifestyle well into their adult life.
Keeping this essence in mind, Spinneys is set to launch a programme in mid-September to educate one million children about sustainable eating by 2023.
The project, titled 'Farm to Table', was unveiled on Dubai Eye 103.8's Farmer's Kitchen on Thursday.
Sophie Corcut, Brand & Sustainability Manager at Spinneys, explains where the idea came from.
It will show children aged 7-10 years how food is produced both locally and internationally, and its journey to their dinner tables.
The programme will also encourage healthier, more sustainable diets for children and their families.
Sophie added how the programme will educate children about "healthy and sustainable diets, helping communities live healthier, more sustainable lives".
"We want our communities asking questions about their food and engaging in a dialogue about the future of food sustainability in the UAE. The Farm to Table initiative will help us achieve those goals," she added.
As many as 50 government and private schools have already signed up to take part, with others invited to join via their website.
Students will be guided through five learning modules, participating in fun activities and games.
Participating teachers will benefit from support and top tips from qualified dieticians.
The programme will also contribute to the UAE's Food Security Strategy for 2051, by raising awareness of how and what people eat impacts others and the environment.