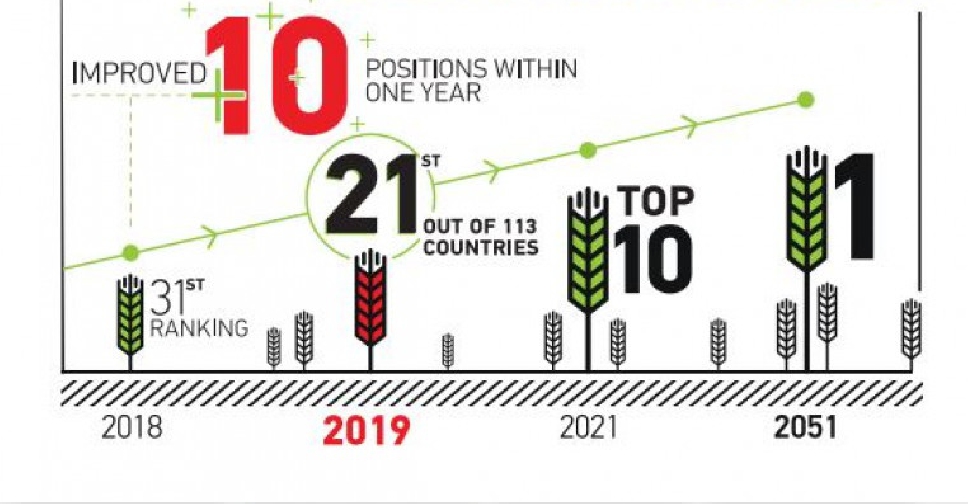 The UAE has climbed 10 spots to secure the 21st rank on the Global Food Security Index.
"Our leadership's support has enabled us to achieve our objectives to increase domestic agricultural output, guarantee food safety, attract investment into the food value chain, diversify sources of food imports and engage the community in the food security ecosystem," highlighted Mariam Hareb Almheiri, Minister of State for Food Security.
The Global Food Security Index 2019 covered three main criteria – food availability, affordability, and quality and safety – and assessed 113 countries.
Singapore and Ireland maintained their lead from last year, coming in first and second place respectively, while the United States, Switzerland, Finland, and Norway were ranked at third, fourth, fifth, and sixth place respectively.