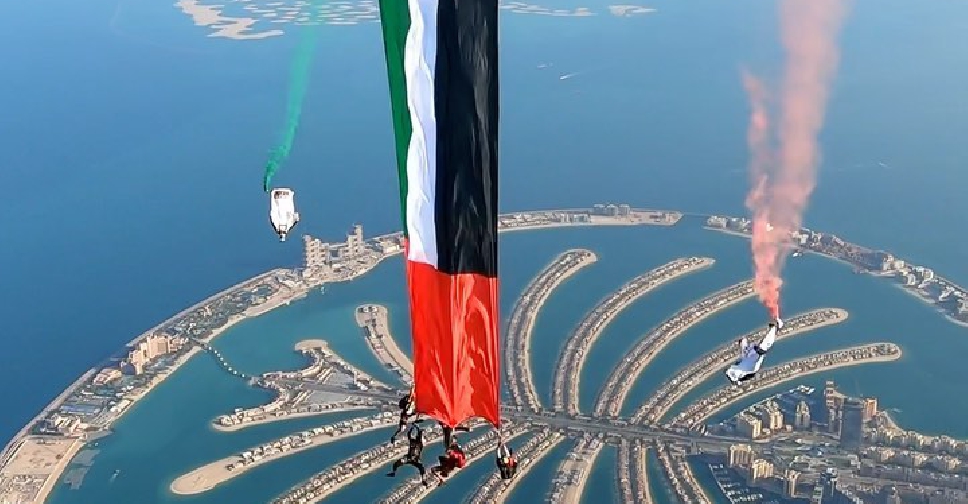 The UAE has set a new world record for releasing the largest flag in freefall, thousands of feet in the air.
The video, that was uploaded by His Highness Sheikh Hamdan Bin Mohammad Bin Rashid Al Maktoum, Dubai Crown Prince and Chairman of Dubai Executive Council on his official Instagram account, shows a large UAE flag measuring 144 square meters being released by five skydivers over the sky in Dubai.
Two additional skydivers were seen releasing red and green smoke to mark the country's 48th National Day.
The UAE holds a total of 338 world records, with Dubai accounting for 224.