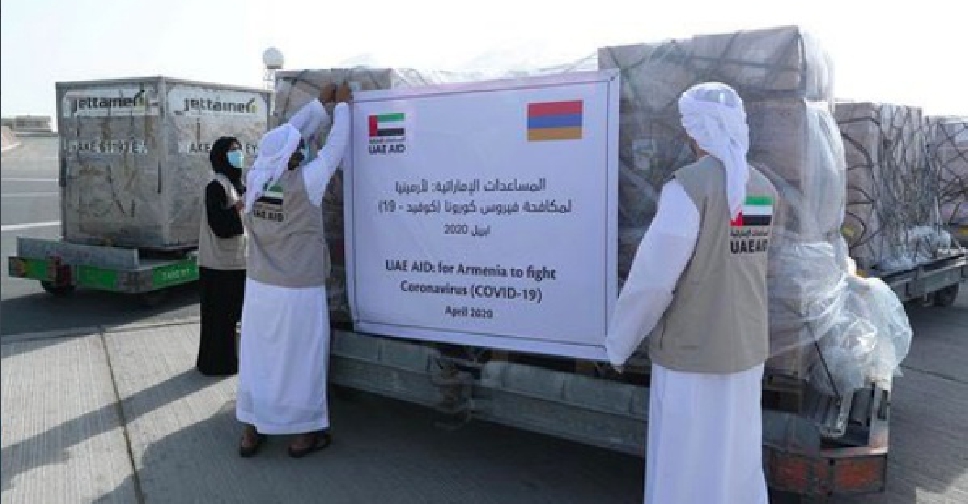 The UAE has dispatched an aid plane carrying seven tonnes of medical supplies to Armenia.
The humanitarian initiative will help around 7,000 healthcare professionals in the country who are involved in the fight against COVID-19.
It's part of the UAE's commitment to strengthen global efforts aimed at tackling the spread of the virus
Since the start of the pandemic, the UAE has sent over 314 tonnes of aid to more than 27 countries- which has benefitted nearly 314,000 frontline workers.