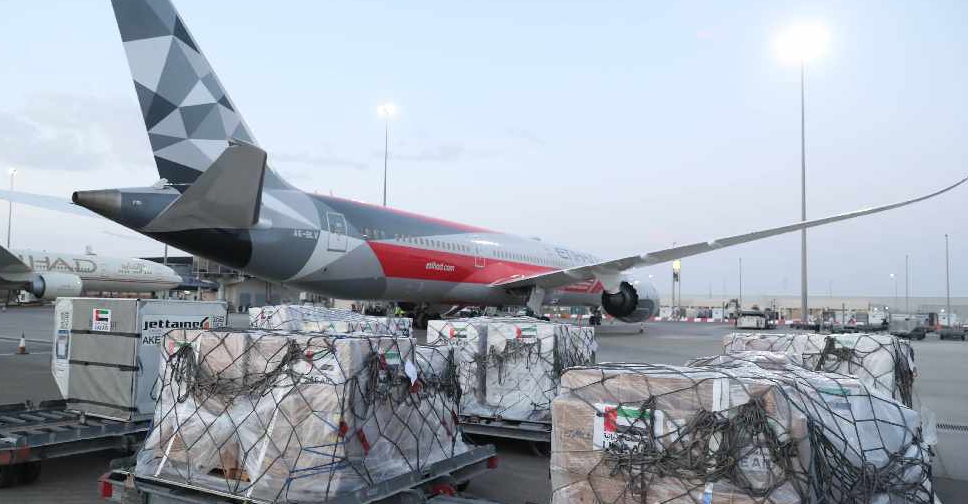 The UAE has dispatched a plane, carrying food and medical supplies, to help Mauritania combat the COVID-19 pandemic.
The 18-metric tonnes of aid will benefit around 10,000 healthcare professionals in the African country.
It's part of the UAE's commitment to strengthen global efforts aimed at tackling the spread of the virus.
Since the beginning of the pandemic, the UAE has sent more than 239 metric tonnes of aid to over 22 countries, benefitting nearly 240,000 medical staff in the process.
"While the world faces extraordinary challenges, such hardship provides an opportunity to embrace unity and cooperation as never seen before," said Hamad Ghanim Hamad Al Mehairi, the UAE's Ambassador to Mauritania.