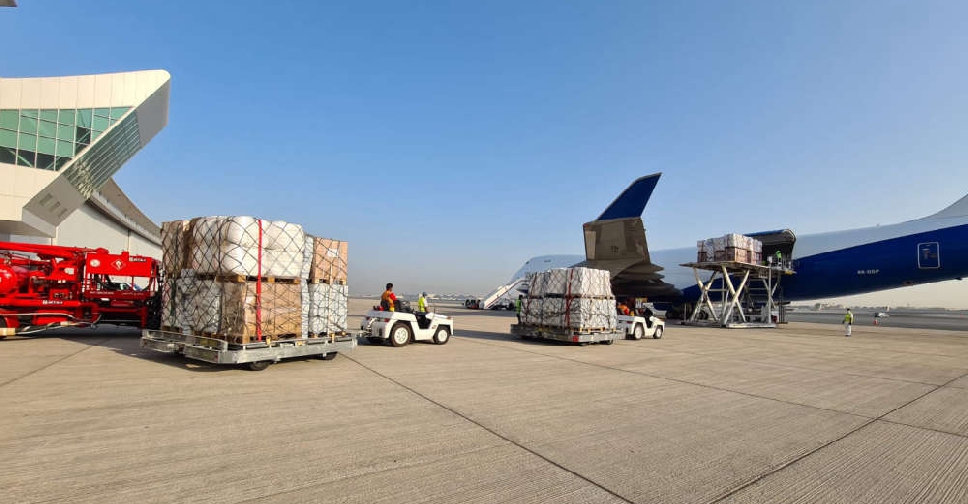 ARN News Center/Sonal Rupani
Two emergency aid flights have been dispatched by the International Humanitarian City (IHC) in Dubai this week to respond to pressing emergencies in Sudan and Ethiopia.
Some 100 metric tonnes of shelter relief items were flown to Khartoum on Monday with the special help of the Dubai Royal Air Wing fleet.
The shipment will support refugees from Ethiopia's Tigray region and those who have lost homes in recent floods.
Medical supplies to support 140,000 patients in need of trauma care and 15,000 cholera patients were also sent to Ethiopia on Friday.
Logistics and supply chain expert for the IHC Jehad Abdalmaula explained the value of the pro bono flight offered by His Highness Sheikh Mohammed bin Rashid Al Maktoum, Vice President and Prime Minister of the UAE and Ruler of Dubai.
Joining the mission was Ilir Caushaj, Head of the International Federation of Red Crescent Societies' (IFRC) global fleet and logistics.
He explained to ARN News the aim of the mission.
This follows the delivery of 85 metric tons of medicinal supplies by the World Health Organization to Addis Ababa on Friday to help contain a cholera outbreak and address ongoing Covid-19 challenges in Ethiopia.
The IHC facilitated 747 cargo flights to the support the global humanitarian efforts to help both Sudan and Ethiopia.
Caushaj said: "We are very grateful to the International Humanitarian City and the Government of Dubai. We are working around the clock to extend our lifesaving aid to people in need. These items will go a long way in ensuring that hundreds of Sudanese families affected by flooding and Ethiopian refugees now living in Sudan have access to blankets, kitchen sets and tarpaulins. Flooding, soaring inflation, access to clean water and COVID-19 are some of the challenges that the people of Sudan are experiencing today and IFRC is working alongside the Sudanese Red Crescent Society to provide them with assistance. The aid flight is expected to aid 21,500 beneficiaries, with a total cost of CHF 259,000."