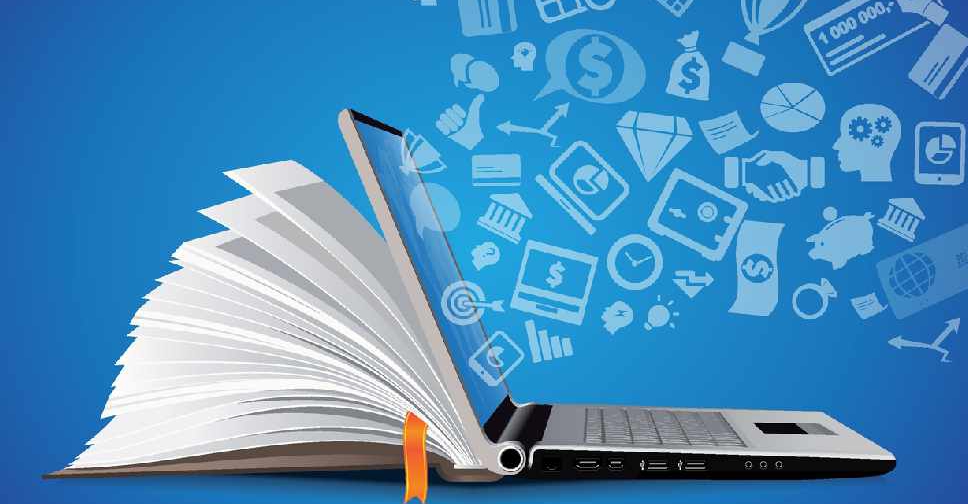 iStock
With the spring break for educational institutions in the UAE officially coming to an end, students are getting back to their lessons - but this time they won't be leaving their homes.
Content for the next phase is being delivered through online platforms, where teachers will be posting videos, daily course work as well as feedback.
After testing and trialling their distance education systems in recent weeks, schools are all set to deliver the actual content from Sunday.
Children and parents are being encouraged to set a routine so that they can quickly come to terms with the changes.
Hind Al Mualla is the Chief of Creativity, Happiness & Innovation at Dubai's Knowledge and Human Development Authority (KHDA).
She shared this message, while speaking to ARN News.
It's a learning curve for everyone involved but Al Mualla added that the authorities have been taking steps to ensure a smooth transition.
H.E Hussain Al Hammadi: Distance learning system is the fruit and outcome of years of work to make quantum leaps in the educational system under the directives of the wise leadership for consolidating the bases, mechanisms and standards of the educational process. #dl_moeuae pic.twitter.com/OOVQPbhvnu

— وزارة التربية (@MOEducationUAE) March 21, 2020
The UAE's Telecommunications Regulatory Authority (TRA) and service providers have also been taking measures to help implement the changes.
Steps include doubling the internet speed of educational institutions and providing free access to video conferencing tools.
Not just that, free mobile data is being offered to families who don't have internet services at home.
⚠️
Important announcement:
.
.
@moe_uaestudents will prepare and send a list of eligible students and their numbers who do not have subscriptions to home internet services. The list will be sent to service providers to provide free mobile data@MOEducationUAE @dutweets @etisalat pic.twitter.com/NevEDFPNt9

— هيئة تنظيم الاتصالات (@TheUAETRA) March 19, 2020
In support of #DistanceLearning and "Work from Home" initiatives #MicrosoftTeams, #Blackboard, #Zoom, and #CloudTalk have all been enabled for everyone in the UAE pic.twitter.com/BkYWjgxADL

— اتصالات (@etisalat) March 20, 2020
To ensure the success of the #distance_learning initiative we're doubling the internet speed of our clients from educational institutes & universities, as well as providing them with free access to WebEx, a video conferencing tool, for 3 months. pic.twitter.com/rX2Nn9DtWl

— du (@dutweets) March 19, 2020
Each school is adapting to the process differently and for most teachers, it's a whole new territory, so they do need our empathy and support.
These are unprecedented times and we have to be #InThisTogether.