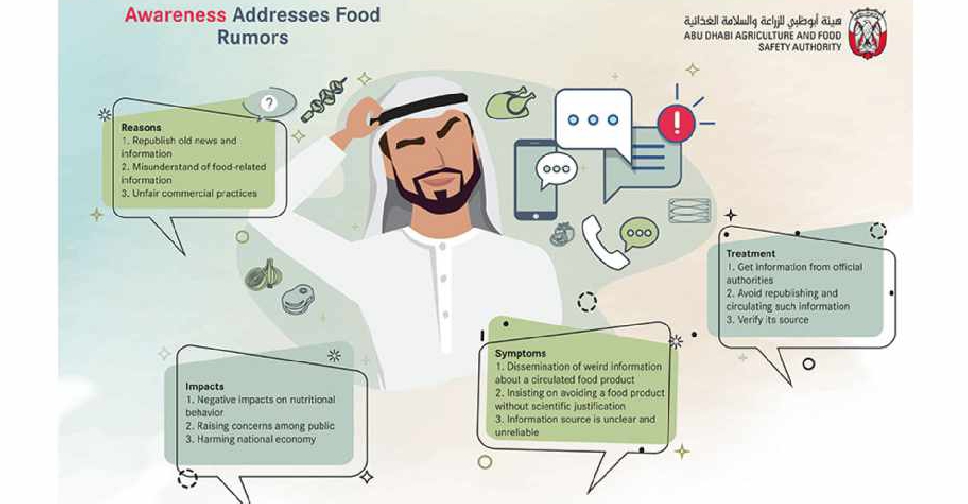 WAM
Residents are being warned about the negative impact of food-related rumours.
According to the Abu Dhabi Agriculture and Food Safety Authority (ADAFSA), false information has been circulating social media platforms about certain food products in the country.

Officials have explained that the allegations made about the safety of certain food items are baseless.

They clarified that some brands release rumours about their competitors to affect their sales in the market.

Authorities are once again reminding all members of the public to only trust official sources for credible information and to avoid spreading false information.