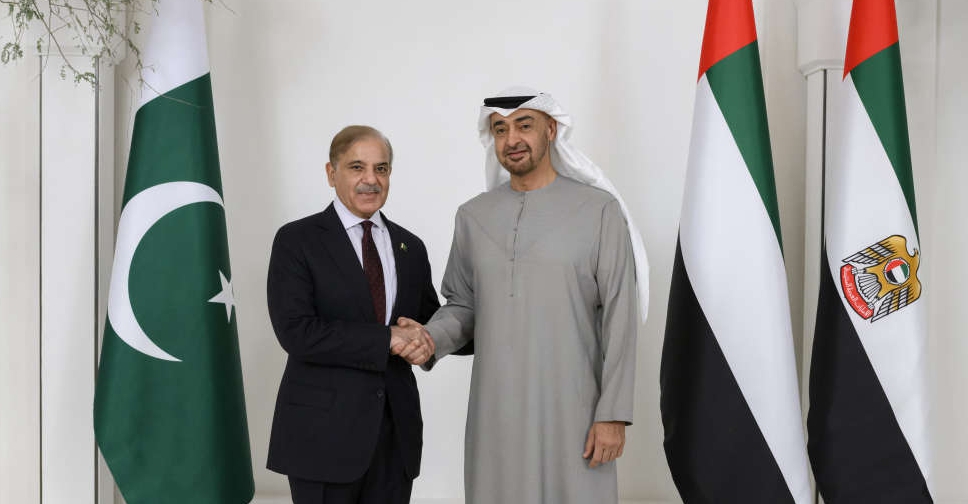 WAM
President His Highness Sheikh Mohamed bin Zayed Al Nahyan has held talks with Pakistan's Prime Minister Shehbaz Sharif at Abu Dhabi's Al Shati Palace.
During the meeting, the two leaders discussed the historical ties between their countries, and ways to enhance joint cooperation.
They also witnessed the announcement of three MoUs - combatting human trafficking, diplomatic training and state news agencies' cooperation.
Sheikh Mohamed emphasised the UAE's support for everything that achieves development and stability in Pakistan, in light of the historical ties and friendship between the two countries.
Sharif, who is on a two-day visit to the UAE, expressed his appreciation for the "strong relations" and thanked Sheikh Mohamed for the continuous support.