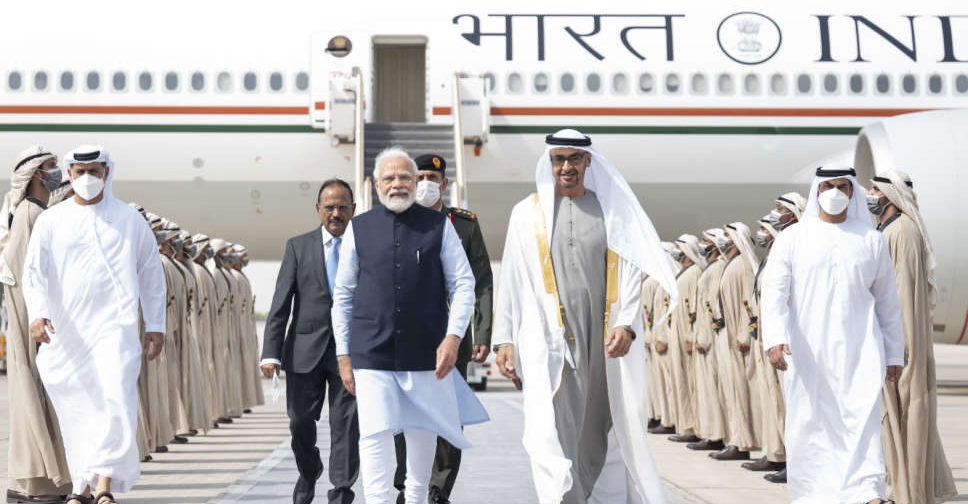 WAM
UAE President His Highness Sheikh Mohamed bin Zayed Al Nahyan received Indian Prime Minister Narendra Modi in Abu Dhabi on Tuesday.
Modi offered his condolences on the passing of Sheikh Khalifa bin Zayed Al Nahyan, recalling his generous humanitarian values and the progress witnessed in the Emirati-Indian ties at all levels.
He also congratulated Sheikh Mohamed on assuming the presidency, wishing him success in leading his country and achieving more progress and development.
Modi added that he looks forward to working more in the coming period to enhance bilateral ties in all domains.
Sheikh Mohamed hailed the Indian community's contribution to the development and progress of the UAE since its establishment.
He also praised its role in boosting cultural and economic ties between the two countries.
The discussion between the two leaders focused on bilateral relations in light of the overall strategic cooperation and comprehensive economic partnership between their countries.