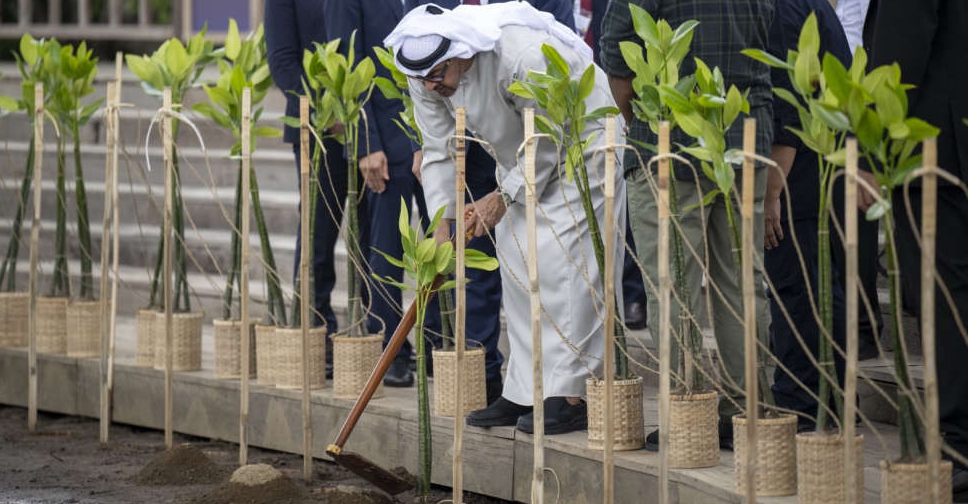 The UAE's President His Highness Sheikh Mohamed bin Zayed Al Nahyan planted a mangrove sapling at Ngurah Rai Forest Park in Bali, and extended support for Indonesia's sustainability drive.
This came on the sidelines of his participation in the G20 Summit.
Sheikh Mohamed was briefed on the mangrove nursery in the forest, the different types of plants in the garden, and the natural reserves that enhance Indonesia's efforts in tackling climate change.
The UAE and Indonesia recently launched an alliance aimed at accelerating the conservation and restoration of mangrove ecosystems worldwide.